Microsoft is looking at all of its fields differently, in a new perspective to increase its holding in the related markets. Cloud is definitely one of them. The mantra of Satya Nadella of Microsoft has been "cloud first" and is evident the way every software from Microsoft is shifting towards the cloud – including the operating systems and the much sold Office software.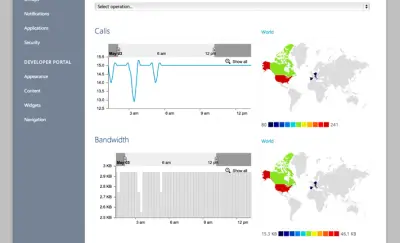 Microsoft already gave OneDrive a boost by giving away unlimited free space to Office 365 customers and some 30 GB in name of storing photographs to normal users. The Office 365 was first offered free to students in the USA and now they are offering it free to students worldwide.
This does not mean they are overlooking Azure. Microsoft Azure is one of the important offerings they are seriously considering at the Microsoft cloud computing center. The main rival of all the cloud offering providers, including Microsoft, Google, Ubuntu etc, is the Amazon Web Services. Whatever features a developer needs, Amazon has it all and at a good price.
Microsoft has earlier upgraded its Azure to see that it brings in as many features as Amazon has. They brought in NoSQL document database (DB), and a managed search tool that helps developers in many ways. It has included the search tool in a way that it can be used by developers to include in the apps they are developing.
Microsoft already had relational SQL database services for long but lacked the support for document database that is available as DynamoDB database service in Amazon.
Yesterday, Microsoft came up with a preview of what all changes it is making to Azure. Or rather, modifications that are to be expected over the next few weeks so that the service is at par with both Amazon and Google cloud.
The major change to be noticed by developers is that Microsoft is releasing the much needed Azure DocumentDB database for storing up information and serving that information in a format acceptable by JSON. The DocumentDB, according to Microsoft, will be available to users by April 8, 2015.
Coming to the pricing model, Microsoft has been levelling its playing grounds with that of Amazon. It has now offered cuts up to 50% on DocumentDB even before it is publicly available. With such low cost technology at hands, it remains to be seen if the existing Amazon partners would migrate to Azure or will it be able to grasp only the ones planning to make a transition to cloud. Even in the case of latter, Azure has much more to do before it can be substituted for Amazon Web Service (AWS) as the AWS has long been playing in the field and knows exactly where to strike.