Any accessory that works well while you're on the go with your mobile device is always preferable. A mobile keyboard for your smartphone or tablet is one such device that certainly add functionality. With a mobile keyboard,  you are no longer required to use a PC or laptop in order to type an email reply. Microsoft has launched a Universal Foldable Keyboard that could be paired with many of the mobile device models.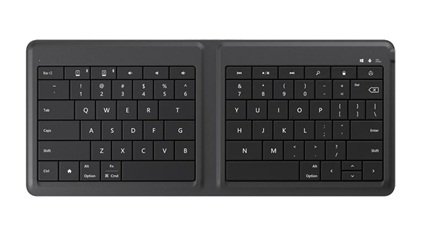 Microsoft Universal Foldable Keyboard
Last year in September 2014, Microsoft Corporation had come out with a Universal Keyboard for iOS, Android and Windows. Building on the same, this year, the company has brought an affordable version of it. With Bluetooth connectivity to communicate with different devices, this foldable keyboard is neatly embedded with magnets inside the body of the hardware to keep it closed while you're carrying it in your bag or something else.
While working with the foldable keyboard, you can simultaneously switch between two mobile devices. The keyboard hardly takes any time to connect. All you need to do is to set up in seconds, open and turn it on, that's all you are doing.
This lightweight Universal Foldable Keyboard will give you the ability to fold it and carry it with you anywhere and everywhere. The dedicated function keys have been removed from the top of the Universal Keyboard but still Microsoft has provided the keys for usual audio controls, search functionality, and more. It has a micro USB connector on the side of the hardware in order to charge it.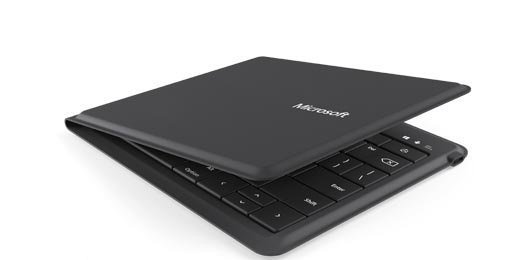 Key features of Universal Foldable Keyboard are:
Works across devices
Spill resistant design
Compact and foldable
Lightweight and

ultra thin

Full-sized

keyset
So now writing an email while sitting back in a coffee shop is much easier with Universal Foldable Keyboard. The release date of this foldable keyboard is expected to be near July this year. Microsoft has even disclosed the price tag of this keyboard at $99.95.