YouthSpark, the global initiative from Microsoft plans to create opportunities for more than 300 million youth in more than 100 countries over the next three years. Microsoft has been busy launching YouthSpark Hubs and Centers across the world. After launching YouthSpark in US, India and other countries, Microsoft has now launched it in Ireland.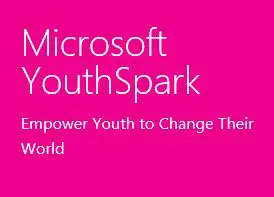 Microsoft and FIT have come together to develop Youth2Work to help tackle Ireland's youth unemployment problem. Youth2Work is a training and development programme targeted at 18–25 year olds, aiming to provide them with advice, skills and, work. It aims to reach 10,000 unemployed youth over the next three years helping to strengthen their chances of securing work in the IT sector.
Said Cathriona Hallahan,  MD for Microsoft Ireland said:
While the economic indicators are beginning to improve, a major concern for the future is the high level of youth unemployment. As a company, we feel that we have a responsibility to develop solutions to this major challenge. By investing in YouthSpark, and specifically in Youth2Work with the invaluable support of FIT, we aim to positively impact the lives of thousands of young people over the next three years helping to close the opportunity divide by giving them access to technology and skills which will help them get on the pathway to work.
Microsoft has earmarked a €6m investment for the YouthSpark program in Ireland.