Bing Desktop app previously enjoyed by only Windows 7 users is now available with all its modern versions. The latest update of Windows OS already brings a slew of Bing-powered apps, but the Bing Desktop app is somewhat like the cherry on the cake. Unlike the previous versions on the app, Bing Desktop 1.1 now supports Windows XP, Windows Vista, Windows 7 and Windows 8 too.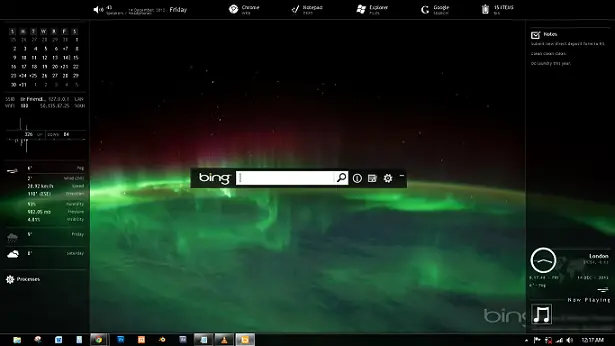 Microsoft has launched version 1.1 for Bing Desktop while adding more languages and more support features to it.
The updated Bing Desktop comes two key updates: the ability to run on any version of Windows XP or higher and increased language support opening it up to more users throughout the world. The new language added to the Bing Desktop includes German, Japanese, Chinese, French and more.
The new 1.1 version of Bing Desktop also brings the ability to browse the last 9 days of Bing's homepage images. So if, you don't like the current wallpaper, you can toggle through past wallpapers and select one from those. There is a direct download button on the Bing homepage helping users to download the background image.
Talking about this update Microsoft says, "At Bing, we're known for our iconic homepage images. The photos serve to highlight the beauty of our world with the goal of sparking your curiosity and sense of exploration."
The updated application also provides users with the latest news and some iconic background images to the desktop. All images are extracted from the global image database of Bing. Every image comes with a small information icon which reveals a small detail about the image on hovering the mouse over it. The headlines button on the search bar takes users to the popular news, videos and more.
Make sure that you have sent your location for Bing.com as USA, as the Bing Desktop  is available only in a few countries currently.