Microsoft has been striving hard lately to make OneNote Class Notebook one of the best teaching tools thus eventually allowing teachers and students to be productive. Microsoft has now launched updates for OneNote Class Notebook, Learning Tools, and Office Lens, the update has been crafted after discussions with the teachers and their respective feedbacks.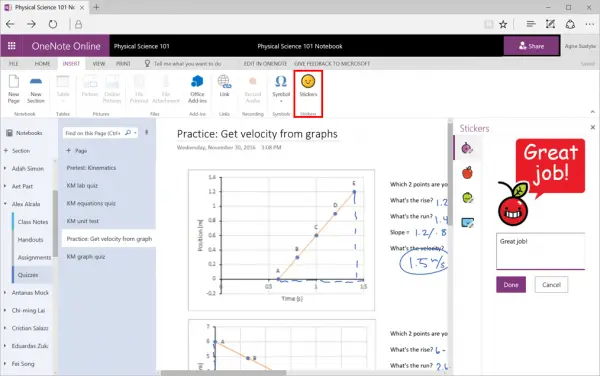 OneNote Update
Starting from now Class Notebook Tools will be available across OneNote Online and OneNote for Windows 10 and this will allow the teachers, to teach across more platforms. With the update, teachers will get their hands on these extra functionalities mentioned below,
Teachers can now distribute a single page without actually sending students to the content library in order to copy a page for themselves, and all of this can be done in just two clicks. Also, teachers will be able to review the student's work sequentially and will be provided a list of all the pages they have distributed. Clicking on a student's name will bring out the page in the student's notebook. OneNote Online will be rolling out for Office 365 Education customers, and the OneNote for Windows 10 update will be available soon.
Learning Tools updates
Learning tool has already been deployed on several new apps including Word Desktop, Word Online, OneNote Online and also Office Lens for the iPhone. In the meanwhile, the team has been lending keen ears to teachers and students in order to incorporate their suggestions and build a better update. One such suggestion was from the international audience that asked for dictation support in more languages.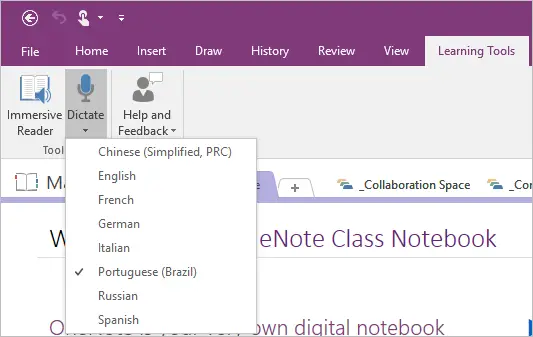 Taking the suggestions into account Learning Notes has now launched localized the user interface in six new languages including Hindi, Japanese, Korean, Thai, Chinese and also Chinese (Simplified). Along with these, the Learning Tools will now also support three new dictation languages including Russian, Portuguese and Chinese. The dictation feature will now also be able to include punctuation marks.
Teachers also opined that Microsoft should add a fun factor, especially while giving feedback to the students. Now teachers can give students stickers in OneNote and also add a personalized message to the stickers. Stickers are already available on OneNote Online app and will soon be available across OneNote Class Notebook and Windows 10 app.
Apart from this OneNote will also support embeddable content from third party partners including Quizlet, ThingLink, GeoGebra, Wizer and Sketchfab 3D.
You can read more at office.com.