Microsoft has updated its information management app, OneNote, with a series of features, most notably providing an access to insert videos. If you use OneNote, then after Microsoft's April update you will be able to insert videos from portals such as YouTube, Vimeo, Vine, Sway and more, right alongside your notes.
Users simply have to copy and paste the video link into OneNote for Windows 10, Mac or iOS and a playable thumbnail version will appear next to the notes that can be embed for further use.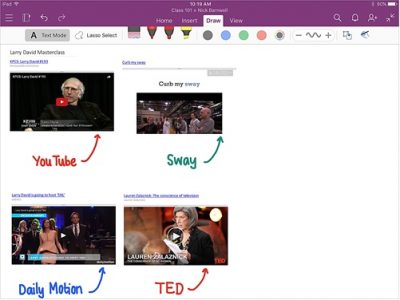 Alongside, video sharing feature for OneNote, here are the other important updates announced in April update.
OneNote for Windows gets Office 365 Organization ID sign in
Microsoft has reworked on the work and school sign-in process, allowing first-time users to sign into OneNote using their Office 365 organization ID. There is an added incentive if you use OneNote on Windows Phone; the company has added audio recording feature using which you can record your ideas rather than typing, making the information capturing process, easy and fast.
April updates for OneNote on iOS
If you are an iPad user, Microsoft has brought the new lasso tool making it easier to select and rearrange groups of audio recordings, images, text, shapes and any other item on the canvas. Also, iPad users can now rearrange audio recordings, images, text, and shapes by touching and dragging.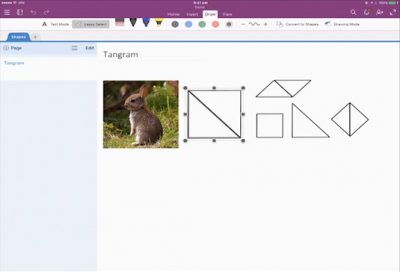 Also, iPad and iPhone users will now be able to insert multiple photos on a page at once.
April updates for OneNote Online
Microsoft announced 2 new updates for OneNote online,
Smart Lookup: A soon to be available feature, Smart Lookup, powered by Bing.com, will allow users to find related notes by selecting a text or surrounding content to deliver contextually relevant results.
Library science: Microsoft has re-organized the notebook list, making the navigation of the digital bookshelf in OneNote online much easier than before. Users can distinguish between their Personal notebooks, Notebooks shared by others and OneNote Class Notebooks with re-organized Menu structure. The search tab is also available to facilitate faster searching.
Office Lens April updates
In addition to OneNote, Microsoft also announced new features to its popular pocket scanner, the Office Lens. Users of the Microsoft's Office Lens scanner app on iOS and Android, will now be able to rotate pictures after shooting rather than re-clicking the photo in desired angles. iOS users will also be able to scan and insert multiple photos at a time post this update.