Windows 10 users can now use the updated Windows Maps app on their Windows 10 PC, Tablet or Phone. Microsoft announced a major update to its Windows maps app yesterday bringing in new features and at the same time introducing a migration tool for HERE map users whose Windows 10 support ends this June 30th.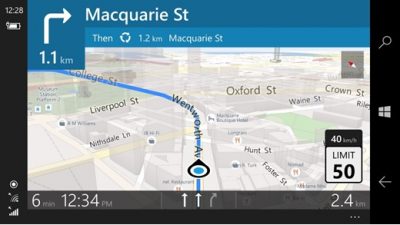 A few months back, Microsoft had announced new maps experience for Windows 10 devices post HERE map app departure from Windows 10 devices. Since then only those on Microsoft's Insider preview have been able to use new Windows 10 Maps App leaving the rest of the users to use old maps only. However, now, anybody using Windows PC, Tablet or Phone can access new Windows maps app.
Here are the highlights of what's new.
Improvements to guided navigation feature
Improving guided drive experience, Microsoft has optimized turn-by-turn instructions for glanceability including for phone landscape mode. Kushal Kapoor, Product Marketing Manager for the Windows Maps team further elaborates on Windows blog,
"It is also easier to use the Windows Maps app on phone with one hand now that we have positioned navigation at the bottom. Finally, we have also improved our guided transit experience, including notifications to get off the bus. You no longer have to worry about missing your stop even if you don't have the Windows Maps app actively open".
View multiple searches in a single map
With the updated app, Windows 10 devices users can now view multiple searches in a single map view at the same time. Also, the map surfaces the right type of information at the right time by allowing users to label their search results directly on the map.
Improved detailed cards and offline map support
Improved detailed cards mean that it is now easy to find actions associated with a place of interest. Also, Microsoft has introduced offline map support that allows users to find their saved favorite places while they are offline. Cortana, the personal assistant for Windows 10, will remind users to download the offline map before they are off for the vacation.
HERE Favorites migration
With HERE apps support to Windows 10 ending in a few days, Microsoft is advising users to use Windows Maps application as an ideal replacement making the migrating experience smoother by helping HERE customers migrate up to 300 of their HERE favorites right into the Windows Maps app on the phone. For more details on how to migrate click here.