It is widely known that Microsoft has no plans to continue its wearable series, with the Band 2 taken off the shelves last month, and no signs of a Band 3 in production or testing phase.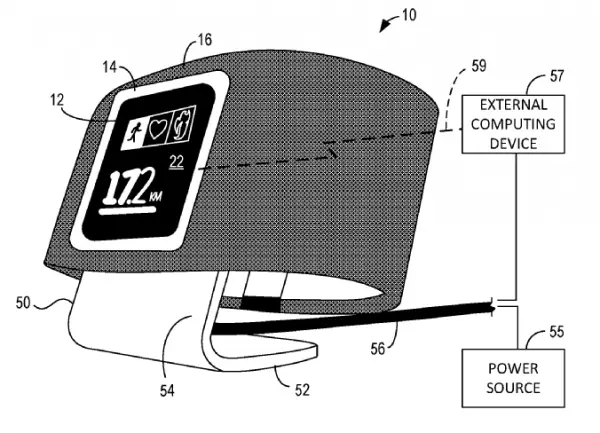 But this development comes as a surprise for a lot of people. The Redmond giant holds a previous patent by the name of 'WEARABLE PERSONAL INFORMATION SYSTEM', which was registered by the company on October 29, 2016. The interesting thing is that Microsoft has renewed this patent, putting fuel to the rumors about a big comeback in the wearable market.
The new patent application, in fact, details the entire layout of their design that concentrates on how the new sensor/processing module would be removable and how it would be retained in the housing.
The patent also mentions that this might specifically be a fitness tracker:
"These devices may include GPS systems, altimeters, and stopwatches, for example, and may track a user's speed, position and time while running, bicycling, skiing, etc".
The description also includes improvements that the module would be inserted from the bottom of the frame and bend into a tongue and groove joint connection on the frame section.
This device may also include a light sealing gasket formed on the bottom surface of the information device around the central region so as to surround the optical sensor. When the information device is worn by a user, the light sealing gasket is configured to contact a surface of the skin of the user to substantially seal out external light, thereby enabling the optical sensor to operate substantially without interference.
So, while this patent may not generally warrant an impending wearable device from Microsoft, it means that the company is keeping all options open. They might just be wanting to enter the market for another try.