Acknowledging Google's demand to shutdown the YouTube app from WP8, Microsoft has removed the app from the Store. Microsoft's Windows Phone customers might not be able to use the YouTube app currently as it has been withdrawn by the software giant. Google and Microsoft together are working on some of its features and may re-launch an updated version soon. Meanwhile, the app is downgraded to its web-link shortcut.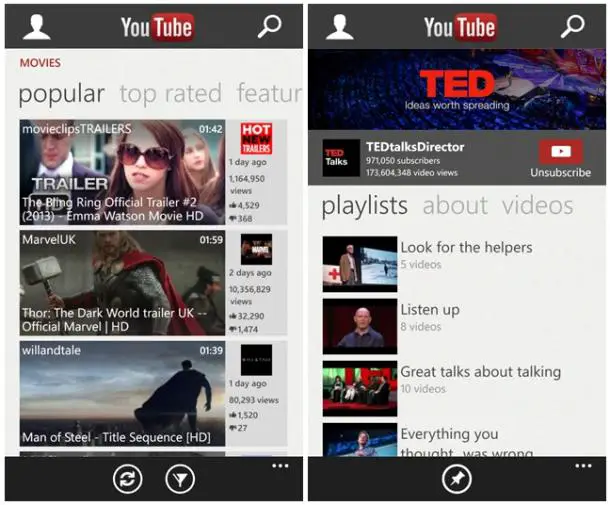 Following the complaints from Google; Microsoft downgraded the app and stopped access to restricted videos and also removed the ability to download YouTube play-tracks, but the videos were still not displaying the advertisements. Finally, MS decided to pull the app from the Windows Phone Store and said that the updated version complying with YouTube's API TOS will be available soon.
Google and Microsoft released a statement saying, "Microsoft and YouTube are working together to update the new YouTube for Windows Phone app to enable compliance with YouTube's API terms of service, including enabling ads, in the coming weeks. Microsoft will replace the existing YouTube app in Windows Phone Store with the previous version during this time."
Earlier this month Microsoft released the YouTube app for Windows Phone 8, but Google soon issued a cease-and-desist order for Microsoft blaming it for taking advantage of Google service and its features. Google says that the YouTube app in Windows Phone bars the advertisements in video play tracks and also allows users to download videos from YouTube. The search engine demanded the immediate removal of YouTube app from Windows Phone Store.