Microsoft in its quarterly financial results, announced its quarterly revenue of $21.46 billion for the quarter ended December 31, 2012. Later Peter Klein, Chief Financial Officer, Frank Brod, Chief Accounting Officer and Chris Suh, General Manager of Investor Relations hosted a conference call discussing details of the company's performance for the quarter and some forward-looking information.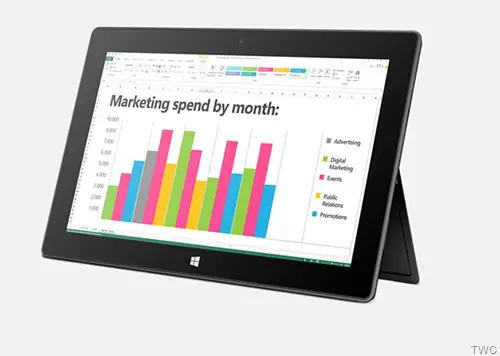 During the conference Peter Klein also talked about the Surface –
"We're going to expand geographically, we're going to expand the product lineup, we're going to expand retail distribution and capacity."
'Expanding the product line up' could well meant the company is working on new Surface tablets to address a wider price range. We know that Surface RT will be available in 13 new markets, so its expanding its retail chain geographically could mean that more areas could be added.  I think Microsoft will expand its line-up in future,  beyond Surface RT and Surface Pro.
Microsoft is also thinking of collaborating with various OEMs to meet any need of lower price points of Windows tablets, thus addressing a wider price range. But neither Microsoft nor Klein mentioned the sales figures of Surface RT launched earlier in November.
All eyes are now focused on the Surface Pro launch taking place on Feb 9!
Via.