Along with announcing Surface Pro's launch and its availability from February 09, 2013, Microsoft also took to the web to announce the availability of Surface RT, the existing Surface model, in thirteen new markets.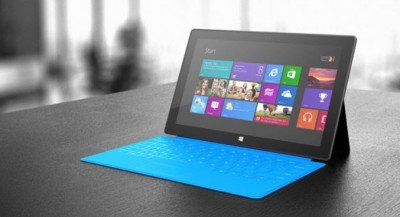 Since its launch, Surface RT is available in eight existing locations around the world (Australia, Canada, China, France, Germany, Hong Kong, the United Kingdom, and the United States) and this update will take the total number of available markets to 21.
The newly added locations for Surface RT availability are: Austria, Belgium, Denmark, Finland, Ireland, Italy, Luxembourg, the Netherlands, Norway, Portugal, Spain, Sweden, and Switzerland. Coincidentally, all of the newly added locations are in Europe.
There has been considerable demand from the Asian sub-continent too for Surface RT, with consumers being forced to ask their fellow colleagues residing in the market locations to either ship them or bring along the new tablet from Microsoft.
Microsoft also took this opportunity to announce that the Surface RT 64GB version will be sold at a price of US $599 without any keyboard cover. It also announced the launch of three newly designed Touch Covers to be available for Surface RT and Surface Pro from February 09, 2013. These limited edition keyboards will be available for a 'short time only' through retail/online purchase and will be individually priced at US $129.99.
Microsoft has been promoting its own Surface tablet to the hilt and consumer reactions have been pretty favorable except for the Windows RT limitations for which Surface for Windows 8 pro is expected to cover up for. Launching the tablet in Asian countries, especially India would be a wise move for the software giant based in Redmond.