Xbox Series X is the most powerful next-generation video game console, but it might not be the most important in the eyes of Microsoft. Not too long ago, the company officially announced the Xbox Series S, a console that is less powerful than the Series X, but most importantly, it will go on sale for $299.
As for the Series X, the price is set at $499, which is a clear $200 more expensive than the Series S. We envision most gamers and parents looking into purchasing the cheaper console. The current situation as of writing could be the very reason the Series X will be shunned for its smaller brother.
But hey, we are getting ahead of ourselves right now because the primary purpose of this article is to compare both the Xbox Series X and the Xbox Series S to help you make the right decision come November 10.
Xbox Series X vs Xbox Series S
| | | |
| --- | --- | --- |
| | Xbox Series S | Xbox Series X |
| CPU | 8x Cores @ 3.8 GHz (3.66 GHz w/ SMT) Custom Zen 2 CPU | 8x Cores @ 3.8 GHz (3.66 GHz w/ SMT) Custom Zen 2 CPU |
| GPU | 4 TFLOPS, 20 CUs @ 1.55 GHz Custom RDNA 2 | 12 TFLOPS, 52 CUs @ 1.825 GHz Custom RDNA 2 |
| Memory | 10 GB GDDR6 | 16 GB GDDR6 |
| Internal Storage | 512GB Custom NVME SSD | 1TB Custom NVME SSD |
| Optical Drive | Digital only | 4K UHD Blu-Ray Drive |
| Performance Target | Up to 1440p @ 120 FPS | Up to 4K @ 60 FPS (Up to 120 FPS at lower resolutions) |
Xbox Series S
Xbox Series X
Let us look at this in more detail.
Xbox Series S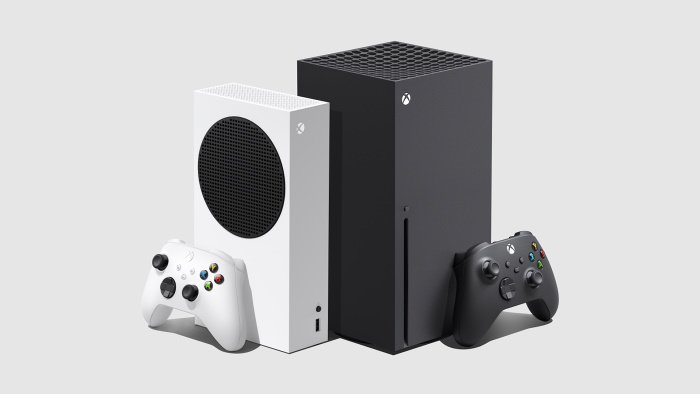 What we have here is an affordable device that is powered by the same idea behind the Xbox Series X. The SSD technology is the same, though it comes packed with a meager 512GB internal storage. However, the option is there to add expandable storage.
Furthermore, the Series S is designed for 1080p and 1440p gaming due to its 4-teraflops GPU, therefore, it won't play next-generation games at true 4K. Still, the system is capable of upscaling titles to 4K, but this won't look as good when compared to the real deal.
Additionally, we should point out that the Series S will playback 4K content, so fire up your Netflix account and watch your favorite shows at the best possible quality.
When this device goes on sale in November, buyers will be required to spend $299, making it the most affordable next-generation console on the market; well, unless Sony has something to say about it.
Xbox Series X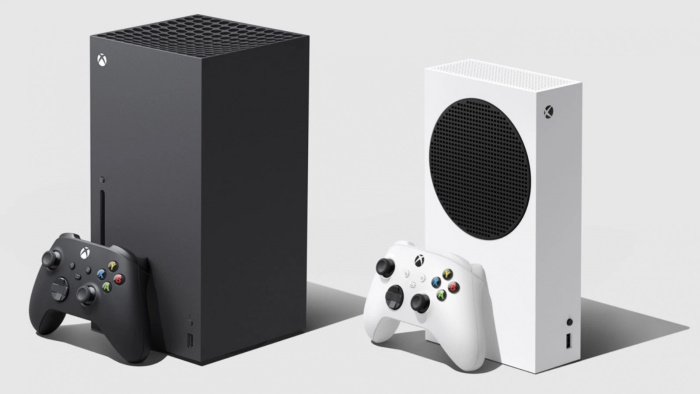 In terms of the Xbox Series X, it is the most powerful next-generation platform with its over 12-teraflop RDNA 2 GPU. Not only that, but the processor is based on AMD's Zen 2 architecture, and it comes with 12GBs of RAM.
The idea behind the Series X is for it to deliver true 4K gaming with raytracing. Not to mention, the device could usher in the long-awaited 60FPS standard gamers have been hoping for since the previous generation.
Already it was revealed that Assassins Creed Valhalla will run at 4K and 60FPS on Series X, and we expect a multitude of other games to do the same.
For the price of $499, the Xbox Series X for what it offers is a great deal, but in our opinion, the Series S will garner the most attention going forward.