Microsoft has officially announced the Xbox Series S. This console is designed to be more affordable than the more powerful Xbox Series X. In essence, the Series S is likely the most important next-generation system from the company since it has the capability of pushing hardware sales much further than ever before, and at a faster pace.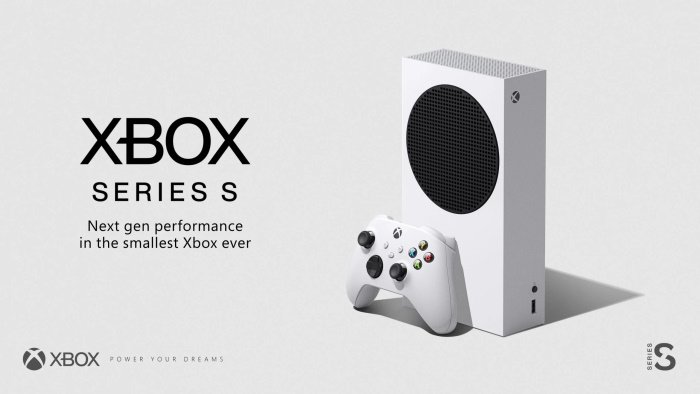 When it comes down to the price, the console will go on sale for $299, making it a cheaper option than the Nintendo Switch. At this important price point, potential owners will get a 4-teraflop next-generation GPU that is designed to deliver video games at up to 1440p resolution and 120FPS.
Xbox Series S Specs
Millions of people have yet to upgrade their TVs and computer monitors to 4K due to its expense; therefore, those folks are the likely target audience for the Xbox Series S. However, all is not lost for gamers with 4K monitors or televisions.
You see, the Series S is capable of upscaling games to 4K, but it doesn't end there. It also has the ability to playback video content in 4K, so users will be able to stream Netflix shows at the best possible quality.
Let's talk more about the GPU
As stated above, the hardware is a 4-teraflop RDNA 2 GPU that clocks in at 1.5GHz with 20 CUs. This might not sound like a lot, but it is superior to the Xbox One X despite being 2-teraflops weaker.
As or the CPU, it clocks in at 3.6 GHz with its 8 cores. This is a custom Zen 2 design, so developers should not have a lot of problems getting games to perform well for years to come.
Memory and NVME SSD
The memory here is perfect for what the Series S brings to the table. 10GB GDDR6 where 8GB runs at 224 GB/s, and 2GB firing at 56 GB/s. To make matters even more interesting, the console features a 512 GB Custom NVME SSD that is the same speed as the Xbox Series X where the I/O Throughput is around 2.4 GB/s uncompressed, 4.8 GB/s compressed.
This is not on the same level as the PlayStation 5, obviously, but it should keep up without falling too far behind.
Optical drive and expandable storage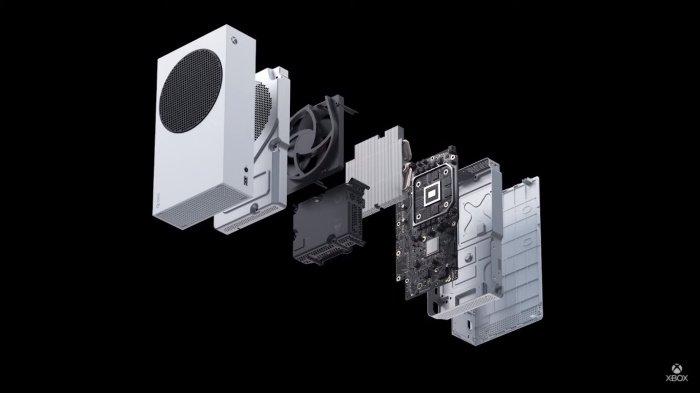 Microsofts ability to sell the Series S at $299 is due in part to the decision to omit the optical drive. As it stands, then, this device is a strictly digital console, and that's great. However, 512GB internal storage is probably not enough. This is why future users will be able to purchase expandable storage based on the same NVME SSD technology as the internal.
The price will begin at around $220 for a 1TB expandable storage, which is not cheap.
Xbox Game Pass and EA Play
The biggest selling point in the eyes of many is likely the services Microsoft is bringing to the table. Xbox Game Pass will allow gamers to play hundreds of titles for a small monthly fee, and guess what? The software giant has managed to add EA Play at no extra cost.
Overall, we have to say Microsoft is on the right track with the Xbox Series S.