Apart from emails, video has established itself as a new type of 'document' to pitch ideas or explain a process. Moreover, it has become an effective way to communicate with others since it connects with the recipients instantly. It is for this reason, Microsoft has acquired Clipchamp, an in-browser video creating and editing tool.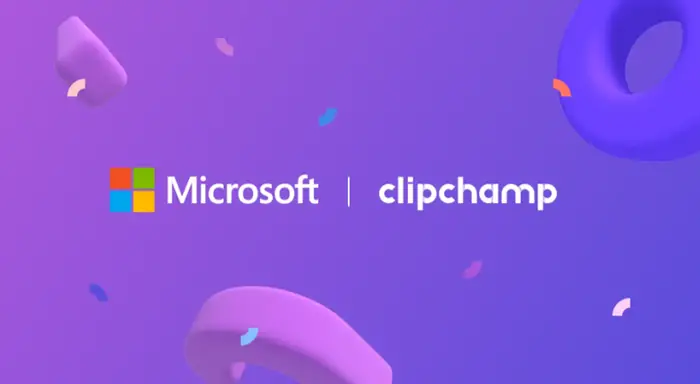 Microsoft acquires Clipchamp, video creation and editing utility
Video creation remains largely a professional and creative domain. For the rest of us, it's an expertise that requires a steep learning curve. Microsoft intends to change this thinking with its recent Clipchamp's acquisition.
Clipchamp's approach is to combine the simplicity of a web app with the ability to process video using the full computing power of a PC. Its task-focused user experience gives everyone the confidence that they too can create appealing videos with minimal effort.
Until recently, video was made by a few professionals while the rest of us felt it was too hard, required too much artistic ability, or took too long to make something that probably wasn't all that good or didn't meet our professional quality bar. That has changed. More and more of us are feeling we can make watchable, useful, or fun videos the way we might have typed an email before or snapped a photo, wrote Chris Pratley, Corporate Vice President, Office Media Group in a blog post.
The service offers a rich library of filters, styles, transitions, and stock media combined with the power of graphics processing unit (GPU) acceleration. It's something that was formerly limited to traditional video applications only. Besides, the productivity tool offers all the necessary artistic help to create your masterpiece with confidence.
That's not all, once you have your story ready to be mass-distributed, you share it on all the popular social networks. Clipchamp is built for it! We hope the in-browser video creating and editing tool remains dedicated to quality and great customer outcomes.
It is expected that Chimpchamp will be integrated into Microsoft 365, as well as Windows 365.