Microsoft is offering students whopping discounts on purchase of Windows 7 Professional & Microsoft Office 2010 to students via its College Ready – Career Ready website.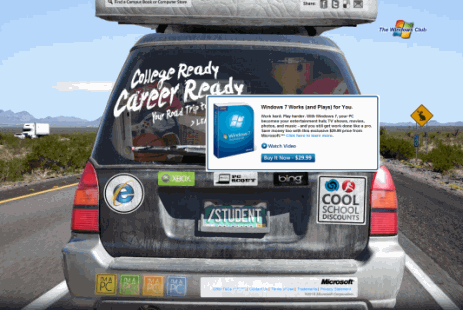 College Ready – Career Ready offers registered college students in the US huge discounts on some Microsoft products.
Windows 7 Professional is being offered at $29.99 and  Microsoft Office Academic 2010 at $79.95.
What is being offered is the Upgrade version of the operating system and in order to qualify for Windows 7 Professional Upgrade, you must be a licensed user of qualifying Windows XP or Windows Vista software.
"Whether you're getting ready for college or your career, Microsoft offers special prices to students on the tools you need to learn, to work and to play".
Visit : AreYouReady?