According to Microsoft, the concept of underwater datacenters is not only practical for environmental and logistical reasons but also cost-effective. Since 2018, Microsoft has been experimenting with the idea of having underwater data centers, courtesy of Project Natick.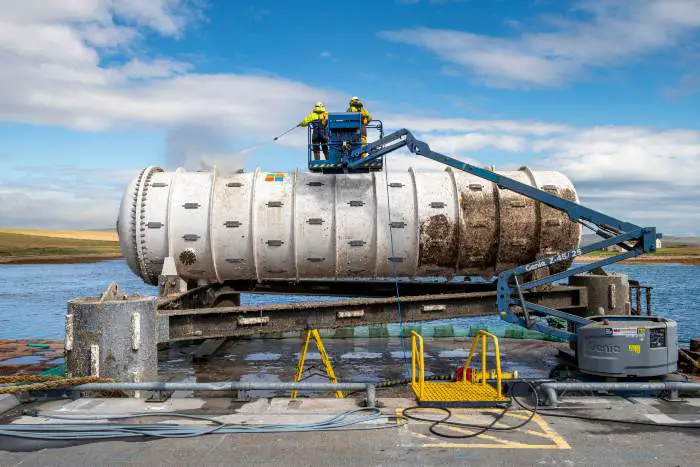 Project Natick
Two years ago, Microsoft sank a standard cargo container-sized datacenter near Scotland's Orkney Islands. Microsoft has already spent months monitoring and recording the performance of the data center, including power consumption, humidity levels on the inside, and sound and temperature levels.
The idea behind Project Natick is to fulfill the growing demand for cloud computing infrastructure near coastal cities. As a result, coastal communities will be able to surf the web better and faster.
Underwater datacenters vs datacenters on land
Microsoft believes underwater datacenters could be more reliable than the ones on land. The company also listed several factors that contribute to equipment failure when it comes to data centers on land:
"On land, corrosion from oxygen and humidity, temperature fluctuations and bumps and jostles from people who replace broken components are all variables that can contribute to equipment failure," Microsoft said in its blog post.
In addition to underwater datacenters being more practical and reliable, Microsoft concludes they use energy sustainability.
A much-needed boost to Microsoft's Azure cloud computing business
According to Microsoft's Ben Cutler who leads Project Natick, the reliability of underwater datacenters has prompted discussions with the Microsoft Azure team.
Underwater datacenters could help Microsoft Azure deploy datacenters "anywhere" in the world.
"We are populating the globe with edge devices, large and small," said William Chappell, vice president of mission systems for Azure. "To learn how to make datacenters reliable enough not to need human touch is a dream of ours."
Watch this 2-minute video clip
Microsoft initially launched Project Natick in July 2014. A few months later, the concept of the underwater datacenter was presented in a white paper for the Microsoft ThinkWeek event.