Minecraft Dungeons is finally available on multiple platforms including Xbox Game Pass, Xbox One, Windows PC, Nintendo Switch, and PlayStation 4, as anticipated. As part of the Minecraft universe, an open-world video game franchise, you can play this action-adventure dungeon crawler set with your friends and family via local and online co-op multiplayer.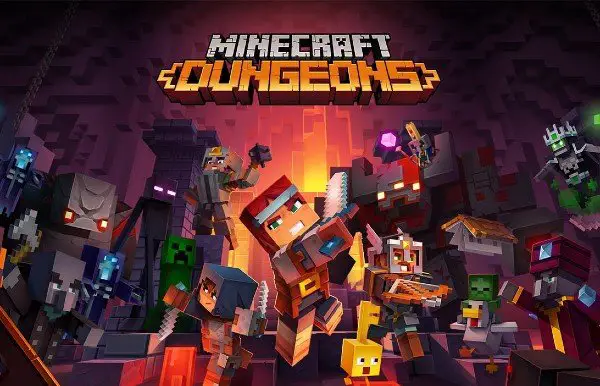 Minecraft Dungeons now available on multiple platforms
In his blog post, David Nisshagen, Minecraft Dungeons Executive Producer, wrote:
"Minecraft Dungeons promises challenges and adventure for players of all skill sets and playing types, but we think that no matter the player, it's always better to explore together!"
While the Standard Edition of Minecraft Dungeons costs $19.99, the Hero Edition of the game costs $29.99. The Hero Edition of Minecraft Dungeons comprises a Hero Cape, two-player skins, and a chicken pet, in addition to two upcoming downloadable content (DLC) packs.
Folks over at Minecraft Dungeons are already working to bring upcoming updates and downloadable content whereas the first two DLC packs as part of the Hero Edition are currently in works. These upcoming updates are expected to bring more adventures and challenges over the coming days.
The first download content (DLC) pack 'Jungle Awakens' will take players to the jungle where they can find new weapons, armor, and artifacts.
"We're looking forward to sharing more on this soon, but for now we're going to catch our breath and enjoy launch with our players!"
Key features of Minecraft Dungeons
Battle mobs inspired by classic dungeon crawlers.
Up to four players can team up and fight together in co-op mode.
Unlock dozens of unique items and weapon enchantments
Personalize your character
Explore treasure-stuffed levels in a quest
Minecraft Dungeons is available with Xbox Game Pass memberships on both console and PC. New members can get their first month for just $1. Plus, they can avail up to 10 percent discount when purchasing Minecraft Dungeons DLC and add-ons.
This month, Minecraft turned 11, and the game remains incredibly popular among fans and players worldwide. So far, Minecraft has sold over 200 million copies of the game whereas 126 million players continue to play the game every month.
Minecraft is also rolling out free Nether update to the game sometime this summer.