Minecraft, an open-world video game, is now 11 years old. The game that came into existence on May 17, 2009, still remains incredibly popular among its die-hard fans and players around the world. So far, Minecraft has managed to sell more than 200 million copies of the game whereas 126 million players continue to play Minecraft every month.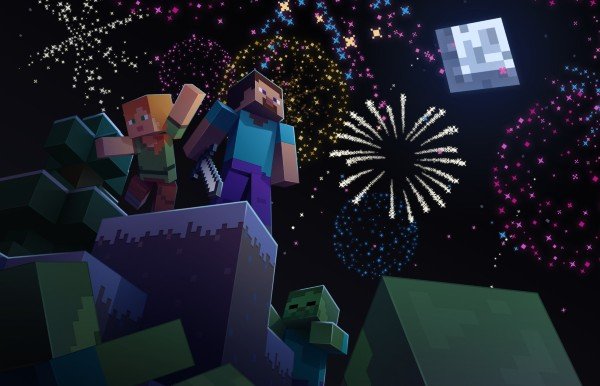 Minecraft turns 11
In her recent blog post, Helen Chiang, Studio Head of Minecraft Franchise, wrote:
"Though 2020 has been an incredibly challenging year, we're proud that Minecraft continues to inspire and connect an ever-growing global community of passionate players and creators."
50 million downloads of free educational content
A few weeks ago, Minecraft added a brand-new Education category to its Marketplace where they added lessons from Minecraft: Education Edition. These lessons are available free for everyone. Well, Minecraft says there have been more than 50 million downloads of free educational content since it launched in the Minecraft Marketplace in March.
Free educational content through the Minecraft Marketplace was made available as part of their plan to encourage social distancing and home quarantine measures during the ongoing pandemic.
Minecraft provides players with new worlds from its Marketplace creator community, which consists of Everbloom, Jigarbov, Lifeboat, and more. Minecraft is making this content accessible free until June 30.
Minecraft Dungeons launching soon
Minecraft Dungeons is set to release on May 26 with Xbox Game Pass and multiple platforms. Minecraft is also rolling out free Nether update to the game sometime this summer.
Minecraft developer rebranded as Mojang Studios
Mojang, Microsoft's part-party Minecraft developer, has been rebranded as Mojang Studios. The Swedish company has announced an updated logo, visual branding makeover, among other things, as part of the announcement.
Last month, Minecraft Earth announced some new additions to the game in the form of features called Player Journal, in addition to updated Challenges. Previously, Minecraft Earth also announced a couple of new features such as Adventure Crystals and Buildplate Link Sharing.