Minecraft Earth, an augmented reality (AR) sandbox game published by Xbox Game Studios, is introducing some new additions. They've introduced a new feature called Player Journal, in addition to updated Challenges. Not so long ago, Minecraft Earth announced a couple of new features like Adventure Crystals and Buildplate Link Sharing.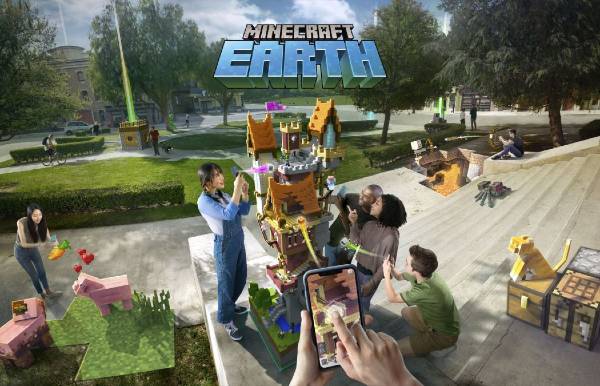 New Minecraft Earth features announced
In his recent blog post, Jesse Merriam, Studio Manager of Minecraft wrote:
"Minecraft Earth is poised to continue growing as we regularly develop new tools, experiences and features."

"It's been nearly six months since the first tappables were tapped and buildplates were built in Minecraft Earth with our initial early access release."
Over the last six years, the Minecraft team has been working to test, build, and collect feedback from its players to determine future additions to the game.
Minecraft Earth has introduced a new way to earn 'bragging rights' among friends, courtesy of a new feature called Player Journal. The feature provides players with a new option to collect and monitor different mobs and blocks collected. Furthermore, players can also earn rewards for each unique item collected.
Then comes an update to its existing Challenges in the form of a complete makeover. Folks over at Minecraft have introduced new challenge Seasons.
"Pick your path through the Season map to complete challenges and unlock rewards!"
New character creator clothing can be now unlocked. The game maker says challenges can now be refreshed through randomized tappables for players to collect.
Last month, Minecraft Earth released Adventure Crystals, which provide players with an easy way to explore AR-based Adventures. Since the lockdown, people couldn't step out of their houses to explore Adventures that were tied to a physical location.
Players can collect Adventures using tappables. Players can spawn and play these adventures anywhere and anytime and gain rewards. It offers Common Crystals as daily rewards. But are required to explore through Adventures to find chests and discover Rare crystals.
Earlier this month, Minecraft Earth released Buildplate Link Sharing, which allows players to share their creations with friends simply ending them a link.
Last month, Minecraft launched free, educational content in the marketplace to encourage distance-learning.