The most popular block building game Minecraft Pocket Edition is finally available for Windows Phone 8.1 device. In just less than 3 months of Mojang been acquired by Microsoft for $ 2.5 billion, the Minecraft developer had promised to release Windows Phone version of it by the end of this year and finally it is here.
The Windows Phone 8.1 version of Minecraft: Pocket Edition is the same version that can be found on iOS and Android platform which include features like Survival mode, Creative mode and multiplayer mode that can be played over local Wi-Fi connection however the Pocket Edition of Minecraft won't have support for Xbox.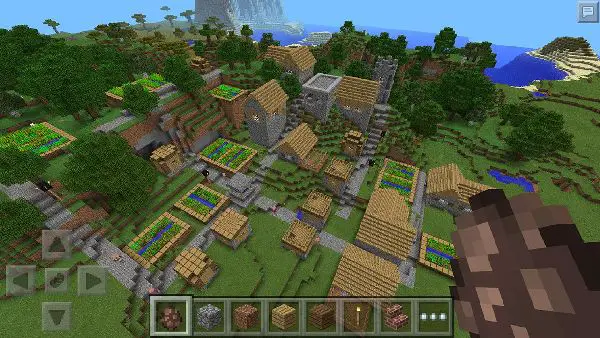 Minecraft for Windows Phone
Minecraft is already been available for PC, Mac OS, Linux, Xbox One, PlayStation Vita, PlayStation 3, PlayStation 4, iOS and Android. After Microsoft's acquisition of Mojang, the founder Markus Persson, Carl Manneh and Jakob Porser left the company after the deal.
Some people believed that Microsoft would stop support for Mojang for non-Microsoft devices like Android, PlayStation, iOS but Microsoft made it clear that by releasing a statement stating that all platforms will be supported by Microsoft. However we are not sure about Minecraft 2 or any other games released by Mojang in near future.
At present, 21 million copies of mobile version of Minecraft have been sold worldwide for iOS and Android device and a total of 54 million copies on all platforms.
We are expecting Minecraft user will be able to play the game on Windows 10 as company is working on its One Platform for All project which will support cross platform devices like Windows Phones, Windows desktop and laptops, Xbox, Microsoft Surface etc.
Minecraft Pocket Edition can be downloaded from Windows Store for $6.99, the same price as the iOS and Android Pocket Editions & unfortunately there is no trial version of the game available.