Some images of a Windows Smartwatch were recently spotted on the Tumblr account of Pee-Chi-Hsie, an employee at Microsoft design. Codenamed Microsoft Moonraker, the display of these Smartwatches resembled much to the Windows Phone UI. The images were actually spotted by @evleaks in a cached Tumblr page, which is now taken offline.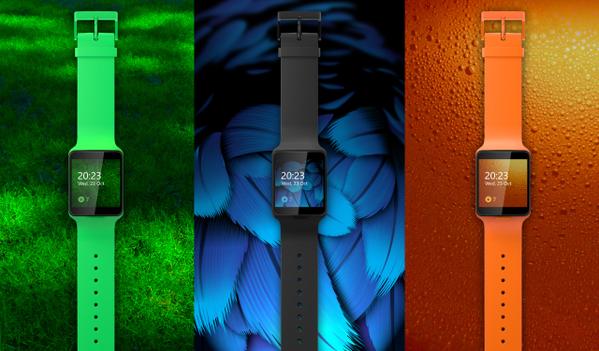 Microsoft Moonraker
Microsoft's Moonraker, as the images show, is a simple Smartwatch which was planned to be released in three different colors. These Smartwatches were customizable and also included some advanced features like MixRadio, remote camera, step counter and built in emails and Facebook support. The interface specifically looks pretty similar to the one used in Microsoft Band.
Sources states that these Smartwatches were developed by Nokia before its acquisition by Microsoft and the concept was also showcased at the Mobile World Congress last year. These Smartwatches were almost close to their launch but were never shelved.
The images clearly show that the Moonraker Smartwatches were more than just a concept. Microsoft probably stopped working over the concept after acquiring Nokia. Probably the software giant wanted to enter the wearable technology world with its Microsoft Band and not the Moonraker Smartwatches. Microsoft announced its entry into the wearable market with its first wearable called as Microsoft Band in the month of October last year.
While Microsoft Band is a fitness band which keeps you healthy by tracking your fitness activity, quality of sleep and heart rate, Moonraker seems to be just a Smartwatch and does what any other Smartwatch would do. While we never got a chance to see the watch in market-shelves, it seems to be an interesting concept developed by Nokia team.