Just when we thought that Yahoo Search had become redundant Mozilla has introduced the search engine by integrating it in with the Firefox browser.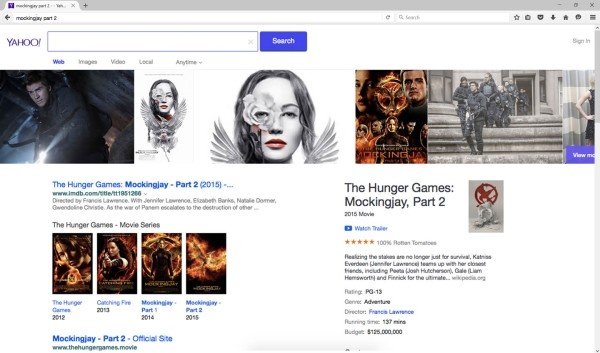 The new Yahoo search boasts of being improved, innovative and fun experience. It all started a year ago when Mozilla forayed into a strategic partnership with Yahoo in order to make it the default search engine for Firefox users. This move is intended to foster growth in search and promote innovation in the space.
Thankfully Mozilla didn't bake in the Yahoo search bar into the browser as it is and instead has worked with Yahoo for over a year to improve the search experience for US users. Quintessentially the entire project aims at bringing localized search for the US users.
Firefox users in US can give this new Yahoo feature a spin by adding it from Firefox Awesome bar. The search will be available on Mac, Windows and Linux. Mozilla claims that the search has been designed to be relevant, provide actionable answers and bring the display images and videos up front so that it can be browsed easily.
The Search will pull in multitudes of data including the latest movie information with IMDB, movie times. It will also include a feed which will keep you updated with all the news and happenings that interest you. The Yahoo Search experience will be available from today and it can be downloaded here.