Mozilla has announced the availability of its 'privacy-focused' VPN service for computers running Microsoft's Windows 10 operating system. Currently available in select markets, a single Mozilla VPN account allows users to connect up to five devices. Mozilla VPN is accessible to users in select countries including the US, the UK, Singapore, Canada, Malaysia, and New Zealand. Apart from Windows 10, Mozilla VPN is also compatible with Android and iOS.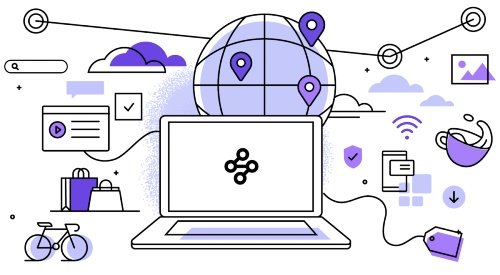 Mozilla VPN for Windows 10
A VPN service allows users to create a secure connection to another network over the Internet and protects user identifications by routing the traffic from a remote location. Well, VPN is different from Proxy even though they both perform the same job.
In its recent blog post, Mozilla wrote:
"In a world where unpredictability has become the "new normal," we know that it's more important than ever for you to feel safe, and for you to know that what you do online is your own business."
Mozilla VPN uses WireGuard, an open-source communication protocol implementing an encrypted VPN tunnel between your device and the network. Mozilla claims to provide users with an ultra-fast browsing experience, courtesy of WireGuard. The UI will supposedly be less complex. We are yet to put Mozilla VPN to test, though.
Mozilla is known for taking a bold, pro-privacy stand on various online issues including questionable Internet policies, social media privacy, cyberbullying, etc. The same holds true for its VPN service:
"We follow our easy to read, no-nonsense Data Privacy Principles which allow us to focus only on the information we need to provide a service. We don't keep user data logs," the company added.
Mozilla VPN price, availability
Mozilla says it doesn't store online user activity logs on its servers. Mozilla VPN enables access to more than 280 servers located in more than 30 countries with no cap on its bandwidth. Mozilla VPN costs $4.99 per month and will be available in other countries this Fall.
The Mozilla VPN service is coming soon to Mac and Linux operating systems.