Microsoft is one step ahead of Google for the first time where the search is concerned, and it's a big deal because it could change how we search and get answers on the web forever. What we're talking about here is the new AI-powered Microsoft Bing and Edge web browser.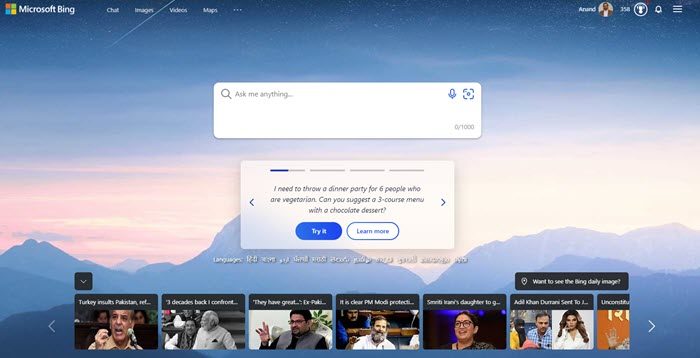 Microsoft launched the new AI-powered tools not long ago, and if you've been keeping up with what's happening, then you'll know ChatGPT is at the heart of everything. At the moment, the services are available in Preview, but anyone can use them via Bing.com if needs be.
The plan is for the Microsoft-owned search engine to deliver better search, more complete answers, a new chat experience found nowhere else in the search engine field, and the ability to generate unique content. Microsoft views these tools as an AI copilot for the web as it looks to finally compete effectively with Google.
"AI will fundamentally change every software category, starting with the largest category of all – search," said Satya Nadella, Chairman and CEO, of Microsoft. "Today, we're launching Bing and Edge powered by AI copilot and chat, to help people get more from search and the web."
Microsoft reinventing Bing Search with AI
According to the software giant, the new Bing experience is a culmination of four important and key technical breakthroughs, and they are as follows:
Next-generation OpenAI model: The new Bing is powered by a more powerful version of ChatGPT made by the folks at OpenAI. It is specially optimized for search, and it's faster, more accurate, and more capable as well.
Microsoft Prometheus model: Microsoft has created a proprietary way of working with the OpenAI model that makes it possible for the company to leverage its power. This is called Prometheus, and it is basically a collection of techniques and capabilities.
Applying AI to core search algorithm: This new AI model from OpenAI has been applied to the core Bing search ranking engine, and this led to the largest jump in relevance in the last 20 years alone. It's so good that even basic search queries are more accurate when compared to the past.
New user experience: Microsoft is changing the way how users interact with search, browser, and chat by making them a unified experience.
Overall, we could be witnessing the rise of a new age where the internet is concerned, and so far, Microsoft is ahead of the competition.
The new Bing is available today in a limited preview on desktop, and everyone can visit Bing.com today to try sample queries and sign up for the waitlist.