Alienware, the computer hardware subsidiary of Dell has come up with its latest range of devices for gamers. No matter you are a beginner of an experienced avid gamer, you now have a wide range of products to choose from. Alienware's latest launch includes the gaming desktop, an online training academy where the gamers can learn the data-driven lessons to improve their gaming skills, Alienware gaming notebooks, and some wonderful Dell gaming monitors.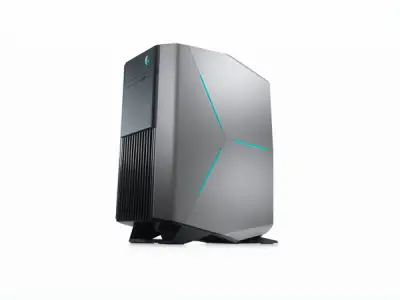 Alienware Aurora gaming desktop
The newly launched Alienware Aurora gaming desktop is a training PC for the noobs as well as the powerhouse for the gaming professionals. The beginners will be able to improve their gaming performance significantly with this specially designed gaming desktop. It supports the current Oculus VR or HTC/VIVE requirements and will also be compatible to the high configuration gaming and high-end graphics options. For now, it comes with a 120W of dedicated power and a total 600W (2x 300W) of dedicated desktop graphics.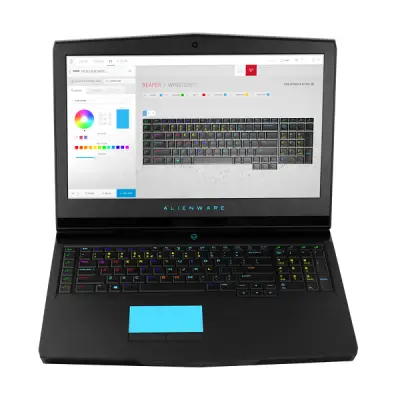 "With a MicroATX motherboard, it's Alienware's smallest dual-graphics-capable desktop and has more tool-less features than any previous Alienware mid-tower desktop, including tool-less graphics, expansion cards, hard drives, and memory. It's Alienware's first chassis supporting tool-less graphics card upgrades".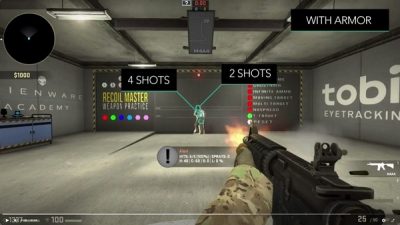 Next is the Alienware academy wherein the gamers can get enroll and get the data-driven lessons. Pro gamers from Team Liquid will give you more than ten lessons along with the CS: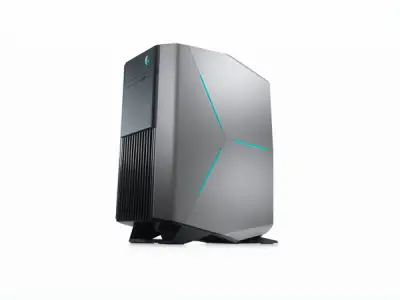 GO weapon spray course curriculums for the most popular competitive games.
Next in the list are the notebooks Alienware 15 and 17. Powered with up to 8th Gen Intel Core i9 k-Series processors, these notebooks come with a thin hinge-forward design and are engineered with an improved thermal solution to extract the maximum performance. The copper thermal management and the steel reinforcements ensure a level of stiffness, high quality, and the classy feel.
Other notable features of these Alienware gaming notebooks include n-key rollover, Alienware TactX keyboard, and 2.2mm of key travel which lets you give a rapid keystroke response while gaming, improved audio output, More than 80 quadrillion lighting combinations with many effects and modes, support for desktop graphics cards from NVIDIA or AMD, etc.
Dell 24 and 27 gaming monitors are also launched in Gamescom. These monitors 24 (S2419HGF) and 27 (S2719DGF) support AMD FreeSync thereby giving you smooth gameplay. The tear-free graphics with a swift overclocked refresh rate at 144Hz and 155Hz will certainly perk up your gaming experience. The Dell 24 Gaming Monitor comes with an FHD resolution, while the Dell 27 Gaming Monitor brings you the vivid edge-to-edge gameplay with its 3.68 million pixels and crisp QHD resolution.
Head over to the official blog to know more about the specifications of these devices.