Microsoft is probably in a tight spot today due to the announcement of the Apple iPad Pro with a 9.7-inch display. This is clearly a push by Apple to make the pro version of its iPad line more pleasing to those who prefer smaller screens.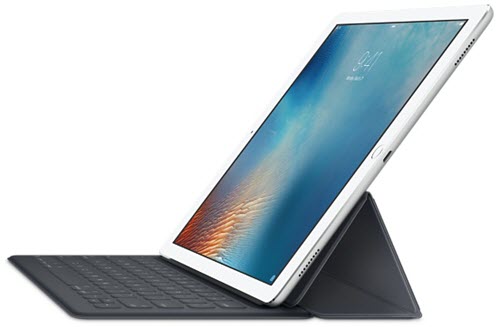 Apple iPad Pro
During Apple's recent conference, the company tried to sell the idea of the smaller iPad Pro as a Windows replacement, so it is clear as day where Apple is going with this and what it wants to achieve. It showed the device doing many things we do on Windows, and the simplicity of iOS was also talked about.
Apple made sure to integrate its cloud services into the operating system at a deeper level than what Microsoft has done with Windows. We've always wondered why the software giant has failed to impress with how OneDrive is incorporated in Windows and also in Office 2016.
Let's face it, the integration of OneDrive in Office 2016 is nothing to talk about. Office Mobile has better integration, but it doesn't have a word count so it is practically useless on the editing front.
To make things more interesting, Apple was happy to promote the Microsoft Office apps to prove that its iPad Pro is great for getting real work done. This is a huge blow to Microsoft when it comes down to Windows 10 and its own line of Surface devices, but a win for its Office apps on mobile.
The only downside to the iPad Pro right now is the fact that iOS is limited in what it can do when compared to Windows 10. Still, with many folks preferring simplicity over functionality, iOS limitations shouldn't be a problem.