The user interface of ChatGPT-powered Bing Search has been leaked as a part of its preview. As we all know, ChatGPT has become a rage, and Microsoft agreed to invest in OpenAI which made ChatGPT. The Bing search that is integrated with ChatGPT is called the new Bing.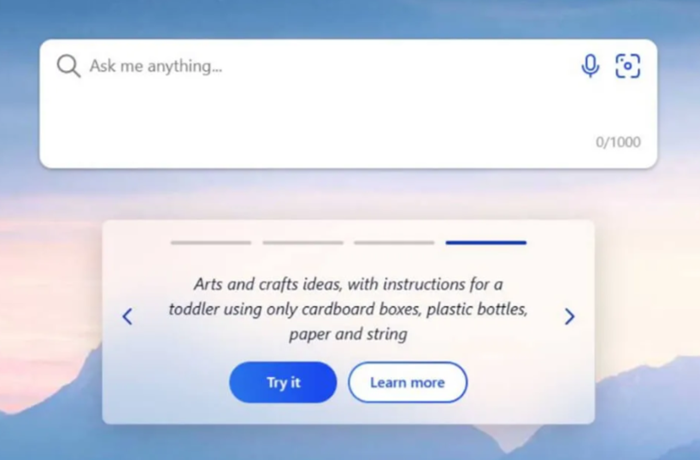 Bing Search ChatGPT interface revealed
Microsoft's search engine Bing is now powered with ChatGPT. Microsoft is making the new Bing an evolution in the search engine asking you to think of it as a research assistant, personal planner, and creative partner. The new Bing will be powered by OpenAI's GPT-4, a faster version of ChatGPT.
Microsoft has already released Teams premium powered by OpenAI's GPT-3.5 to make meetings more productive. Now, it is time for Bing with an advanced version of ChatGPT. The search bar on the Bing search engine is the new chat box, where you have to enter your searches or questions in a maximum of 1000 characters.
The 1000 characters features will allow users to enter all the required details, and describe the search more aptly. You can use it to instruct the new Bing on what kind of information you are seeking or can help in the research you are doing. The new Bing will have information up to the current date and gets updated regularly and can help you with trending issues too.
When you ask a question on the new Bing, it will interpret it and make several searches related to your search. It will then explain the topic to you in detail and highlights phrases and cites the source of the information to verify its authenticity.

You can ask the new Bing to make plans for you, inputting your personal requirements, meal preferences, budget constraints, etc. You can make the new Bing generate your travel itinerary. The new Bing will be more creative and imaginative, unlike the normal search engines. The new Bing will read and understand your queries and generates results based on that. You can also interact with the new Bing like a chatbot. The search engine will be able to carry on a conversation like a human and aid in your research.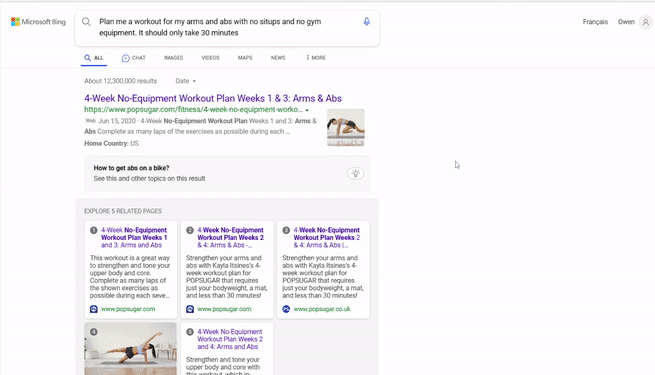 The new Bing will not remove the search results page completely. You will get an option to toggle between traditional search results and chat from the toolbar. This way you can choose to open links and read what you want or directly know the needed information using the chat option.
Though it is not available for public use yet, its preview has been revealed by Owen Yin on Medium.