While the ongoing pandemic has affected many organizations to their core, Microsoft Teams has become the household name among work-from-home user-base. In light of these changes, Dell has announced its three new desktop monitors with a dedicated Microsoft Teams button and a few other features.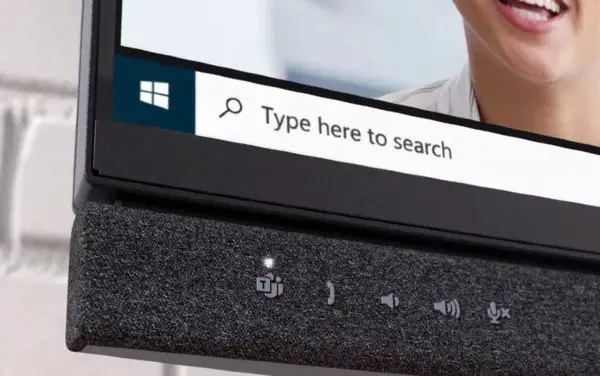 Dell monitors for Teams users
As per the manufacturer, the new three devices are the "world's first videoconferencing monitors certified for Microsoft Teams." This does not surprise since Microsoft had announced its plans to certify display panels to work fine with Microsoft services. In this case, the new monitors offer extended support for MS Teams.
Set to launch on February 16th, all three monitors come with features that can help people engage in many virtual meetings every day. First and foremost, they have a dedicated Microsoft Teams button. Once set up, pressing this button will launch the Microsoft Teams application on your computer.
Because all three models come with professional-quality microphones, you can use the power of Cortana for navigation as well. Considering how standard MS Teams calls have become nowadays, a dedicated button to launch the app seems reasonable. At the same time, Dell hasn't stopped with just an extra button.
As said, Dell has optimized these three monitors for the best video conferencing experience. To do so, the company has added a 5MP infrared sensor, which will enable quick logging in through Windows Hello.
The microphone bundled in the package has noise-cancellation options, and the built-in dual 5W speakers can do a fantastic job in sound quality as well. Like many other models in the market, these Dell monitors also come with options to reduce blue-light emissions and protect your eyes for long-term use-case scenarios. Besides, all these models would come with fantastic build quality as well.
Dell has priced the 24-inch, 27-inch, and 34-inch models of the monitor at $519.99, $719.99, and $1,149.99, respectively. Considering that these devices have Full HD, QHD, and WQHD resolutions, the pricing seems okay.
Ultimately, the extra price you pay brings you something more than a dedicated Teams button. The IR camera and the improved array of microphones can help almost everyone, regardless of whether they use MS Teams.