Microsoft has served a reminder for its customers intending to shift to new Outlook.com. The description on the official page hints users migrating to new outlook.com would no longer be able to use Windows Live Mail 2012 to access the service.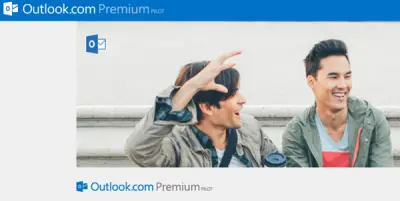 New Outlook.com experience
A while earlier, Microsoft had introduced a new Outlook.com experience for its users across the globe to help them collaborate effectively and effortlessly. However, the devil lies in the details of the new experience. The new Outlook.com experience inherits some advancements which are based on Office 365 so, those using Windows Live Mail 2012 to access their email are in for some trouble:
The erstwhile Outlook.com architecture was based on Windows Live Mail that worked fine with the Hotmail-based infrastructure. This is not to be seen in the new infrastructure.
Microsoft corporate vice president Javier Soltero writes,
Earlier this year we introduced a new Outlook.com and began rolling out an exciting new email and calendar experience to users worldwide. "So far we've upgraded more than 175 million accounts and each week millions more people are using the new Outlook.com to collaborate effortlessly, focus on what matters and get more done.
He diverts the discussion by adding,
You will not be able to send or receive Outlook.com email from Windows Live Mail 2012 after your account is upgraded [to the new experience]. This means the time has come for you to upgrade to a new email application.
Users in no mood of doing this can simply access Outlook.com on the web, and Microsoft will offer them with a free year of Office 365 Personal. Those who qualify will receive an email with information on redeeming this offer. That said, Windows Live Mail will still be available for free as part of the Windows Live Essentials package. The only glitch, it will no longer be updated, and hence, could disappear from the web any day.