Nokia has managed to capture everyone's attention following word from the Finnish giant to look out for 'something new' this Wednesday. It was accompanied by a teaser image that looks as follows: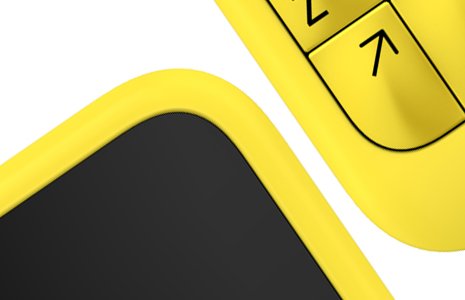 The picture does send out hints that a new Asha phone maybe just around the horizon. Nokia may also want to spring a surprise and announce a Lumia smartphone with QWERTY keypad but nothing can be confirmed for now.
"You won't have to wait long to find out. On Wednesday morning at 7am GMT (8am UK time) we will be announcing something new, followed by a Q&A session with Neil Broadley from our Mobile Phones team and a special guest."
The low-end Asha series of mobile phones are primarily targeted for Asian countries and their recent launches have met with commendable success, especially in India. Another new Asha phone will simply be good news for consumers who'll have wide options to choose from.
But as initial reactions go, users are actually looking forward for a Windows Phone Lumia smartphone with a QWERTY keypad instead of a full touch-screen. If announced, this would stand out in the Lumia smartphone family which has seen greats like Lumia 800, Lumia 900, Lumia 720 and Lumia 920.
The Nokia-Microsoft partnership seems to be on a good run as this was reflected in the good numbers posted by Nokia as a part of its quarterly financial report. And with the excellent user reviews and reactions about the Windows Phone 8 OS and the devices that run on it, things seem to be upward for Nokia.
Hope this new device to be announced this Wednesday brings more of it.
Read about the Nokia Asha 210 here.