Advertised as the cheapest Lumia smartphone in the world, Nokia Lumia 510 is now available in India through many online retailers. Nokia India unveiled the phone a couple of weeks ago but it has been officially made available now.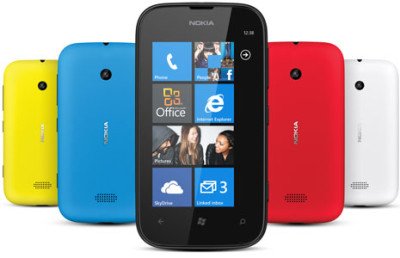 The device from Nokia is listed as "Available" instead of "Preorder Now", which indicates it is open for buying. Flipkart, India's leading portal for Online Shopping of mobile phones, assures to deliver the phone in 6-8 business days.
With the launch of the latest budget Lumia smartphone, the Finnish company has tried to cut down the windows Phone price as low as possible. As you may know, during the launching period Nokia informed that Lumia 510 would be priced below Rs. 11,000. The company did as promised. The online price tag is in line with its earlier announcement.
The Nokia Lumia 510 priced at Rs 10,499 (US$183) comes in vibrant colors and soft-touch finishes. It boasts a 4-inch large screen which is just perfect for flicking through photos, checking email attachments and browsing the web. On the rear-side of the phone you find a 5-megapixel camera.
Apart from this, the phone is powered by a 800MHz Qualcomm processor and ships with just 256MB RAM and 4GB internal storage (2.88GB available to the user). Nokia Lumia 510 runs Windows Phone 7.5 hence, it does not support MicroSD cards. It does offer 7GB of free online storage on Microsoft SkyDrive, to help you back up your files online and download, edit and share them via built-in Microsoft Office, while on the go.
Nokia Lumia 920, Lumia 820 and Lumia 620 are heading to India early 2013. Nokia Support, India informed one of its readers that the device would be arriving soon, in about 3 weeks in the first week of January.