The newly announced Nokia Lumia 925 is a beauty in itself. Apart from the fine aluminum chassis and perfect-to-hold body, it also comes with the Nokia Smart Camera app, helping the user to enhance the image taken with effects and improved settings. Nokia has now announced that the awesome Smart Camera app will now be available for all Windows Phone 8 handsets.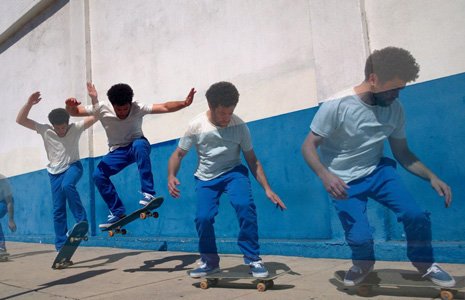 From an initial preview, the Smart Camera app is simply marvelous. It allows users to enhance their photos, taking the whole photo experience to a whole new level.
"This is all about capturing objects in motion. (It's a constant problem – you want nice photos of a family celebration – but no one will stay still long enough for you get that perfect shot). Plus, you don't have the time to search for the right app and adjust the settings. Smart Camera lets you focus on the action and then see what editing or creative options you need afterwards." – David Fredh Nokia Smart Camera lead
The Nokia Smart Camera takes ten shots in a short burst at a resolution of 5 megapixels and stores all ten for as long as you need them on the Nokia Lumia 925. You can also play around with faces, mix-match heads and ensure the not happening of blinking eyes or flapping hands with Change Faces feature.
"Alternatively, Action Shot highlights motion and brings together each picture in the series to create a unique effect that's best described in the example below. Motion Focus could be described as 'superhero mode'. It simulates action by keeping your chosen subject still while blurring the background, giving the illusion that they're moving at super speed. The best part is that a person taking the photo doesn't have to physically move or follow the action to create the effect."
Amazing, I'd say. Nokia Windows Phone device owners are truly lucky to be able to try their hands very soon at this innovative camera application. The Smart Camera app will be made available to all of its Lumia Windows Phone 8 handsets, either as a software update or pre-loaded for future shipping units for those phones.
http://www.youtube.com/watch?feature=player_embedded&v=pTZ3em5U84k
Happy clicking!