The new October Xbox Update brings some useful changes for gaming enthusiasts. It makes the console fast, effortless, and welcoming for users. Apart from an updated Xbox Store, you'll see new profile themes and a fresh User Interface too.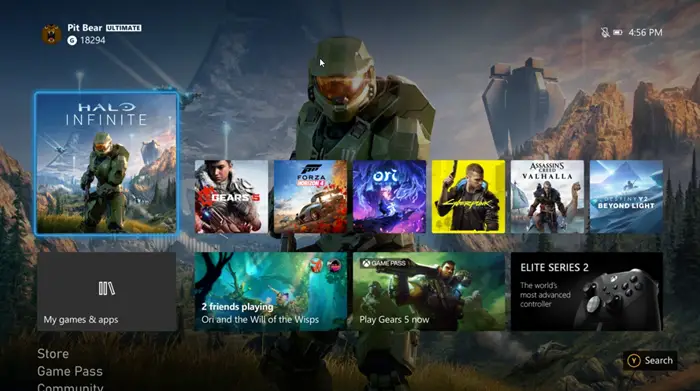 Changes in the new October Xbox Update
The changes made to Xbox Home and the Guide intends to make it easier for the beginners to get started and experience little to no delay during their gameplay. All Xbox products across users' devices including console, mobile, and PC will share the same visual style and design, making the User Interface more familiar and easier to navigate.
The change in design features new tile shapes, fonts, and focus indicators. Even the layout of most of the pages now looks similar. This is to make most of the UI elements easily navigable.
Jonathan Hildebrandt, Principal Program Manager, Xbox Experiences said,
The October Xbox update rolls out this week, bringing a set of exciting changes to Xbox One consoles now, as well as Xbox Series X|S at launch on November 10. Fans will immediately notice a brand-new look and feel, making their consoles feel fresh and more approachable. Everyone can now customize their profiles with a variety of themes from Xbox and Xbox Game Studios.
Apart from the above, Xbox gaming enthusiasts can choose from multiple profile themes, including some game Themes from Xbox Game Studios. Microsoft promises to add more over time.
Lastly, the October update for Microsoft Xbox will enable support for four new languages. This has been made possible with the support of Xbox Insiders who agreed to provide their valuable feedback on the translations!
Hungarian
Greek
Slovak
Czech
To choose your preferred language, head to Xbox Settings, choose System > Location > Language. Here, you can pick the desired language from the list.
For more information, you can visit the Xbox Newsroom.