There's a new holographic glasses in town known as the ODG R9, and it might turn out to be the biggest competitor to the Microsoft HoloLens product. With Magic Leap not living up to expectations, people are looking elsewhere for something that could pose some problems for the software giant.
The ODG R9 is being made by the Osterhout Design Group, and from what we can tell, it appears to be ahead of the Microsoft HoloLens in a few areas. For example, the design comes off as more ready for public consumption. It looks like a regular sunglasses while HoloLens looks like a visor.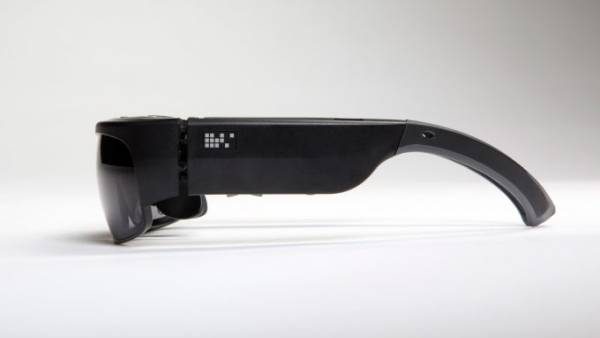 ODG R9
We have to say; it seems the Osterhout Design Group may have cut some corners to get the technology into such a small and ready to wear frame. A video released on YouTube by Sean Ong showcased the ODG R9 at CES 2017, and he went as far as to compare the device to the Microsoft HoloLens.
According to the video, it would appear as if the ODG R9 is not capable of tracking the environment. This makes the difference between Augmented Reality and Mixed Reality. You see, Mixed Reality makes it possible for the user to interact with real objects, something the HoloLens is capable of.
Here's the thing, environmental tracking could come as a hardware add-on, but it would likely spoil the sleek looking design we see here.
Now, the field of view is much better on the ODG R9, but that doesn't make it better than what the HoloLens has to offer. You see, Microsoft uses military grade waveguide technology, while ODG R9 uses a light field. This means HoloLens will have a clearer picture rather than anything pixelated.
Clearly, Microsoft made the right choice here, but the problem is whether or not the company is willing to wait a long while to get the tech small enough to fit in something more fitting to wear.
For now, we can't pick an outright better one seeing as both are not yet ready for prime time. This will no doubt change in the months and years to come.