Wonders never cease at Microsoft! You can now work on Microsoft Office right from the Bing as well from MSN. Showcasing the preview senior program manager at Microsoft Matt Gauthier today mentioned in his official blog post that the Office Online will now be accessible from the Bing Home page and the redesigned MSN Home page.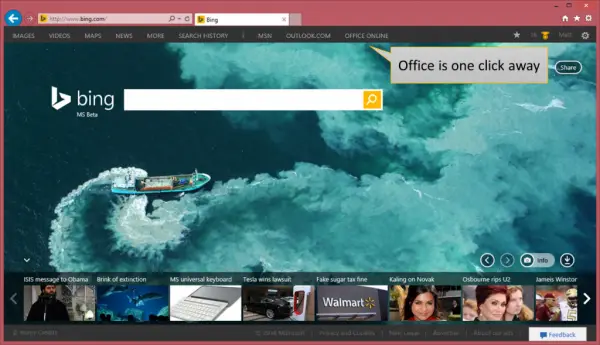 Microsoft Office Online
Office Online will be different from Office 365 and will include the major programs like Word, PowerPoint, Excel and OneNote. You do not need to install anything on your Windows PC to use these Office programs – and the best part is that all your documents would be just a click away.
Furthermore, you can access all your documents with any computer because all your work will be stored in OneDrive cloud storage.
Matt Gauthier further said that,
"The new MSN brings together your social feeds and productivity tools in a convenient services stripe across the top of the page. Once you've signed in, you'll see your recent documents under the Office menu. You can even create documents using Office Online."
Microsoft Office Online is absolutely free service offered by Microsoft which lets users create, save, access and share all their documents online. Additionally it will let you work with your group and share your documents with others. Stay tuned for more developments about Office Online.