Just few days back OneDrive had announced about increasing storage space for its users so that users can store specially more photos. Photos are the most popular type of files people store on OneDrive. Now the OneDrive app on Android and iOS have been updated. This update will make it easier for Android and iOS smartphone users to get their photos and videos on OneDrive.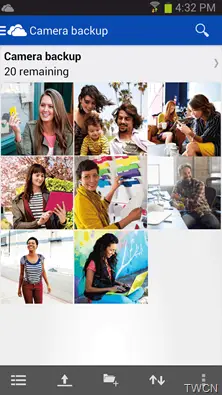 Here are the updates OneDrive apps for Android and iOS received:
OneDrive Android app :
OneDrive Android app now has an option which will automatically upload your videos by default.
This will help users stay productive while on the go and let them easily view their videos on their other devices – such as their Xbox at home.
App updated with an in-app navigation drawer which will make OneDrive feel more like a part of your Android device.
A dedicated search button making it easier to find your important files.
OneDrive iOS app :
Uploads have been made more reliable so that lesser pesky notifications.
Camera backup enabled to occur in the background
Working on your documents made easier as they are opened now directly in Office Mobile on your iPhone or Office for iPad.
These updates will be rolling out soon. The OneDrive team is looking for the feedback so if you want any new features or want to talk about the existing ones, can provide feedback. Stay tuned for more updates and improvements as OneDrive keeps getting better!