If you are a Windows Phone or Android or iOS based device user and have installed SkyDrive App, the latest update for SkyDrive is available which will update you to OneDrive. As you know, SkyDrive is now OneDrive. Just go to their respective store and get the latest update.
Let us check more about the OneDrive app update.
OneDrive app for Windows Phone
With OneDrive easily store and share photos, videos, documents, and more. When you upload photos or videos from your Windows Phone to OneDrive, you can access them from your PC, Mac, tablet, or phone.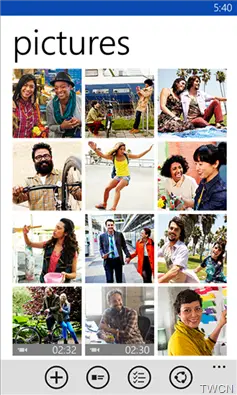 In the app, you have the improved view of the shared files, share multiple items at once,pin folders to your start screen, open OneDrive files in other apps.
Get the OneDrive app for Windows Phone from here.
OneDrive app for Android
Microsoft has updated the OneDrive Android App with the automatic Camera upload features like in the iOS ver. Now Android users can also avail of 3GB extra Camera roll bonus space offered exclusively for Camera backups of Photos and videos.  Once the backup is taken , the 3GB bonus space is made available. Some of the new features:
• Automatically upload photos and videos to OneDrive using Camera backup
• Improved support for working with Office Mobile for Android and OneNote, including editing Office documents
• Larger thumbnails and nicer photo views
• Bug fixes and performance improvements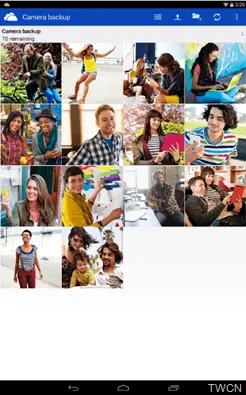 Get the OneDrive app for Android from here.
OneDrive app for iOS
The Camera backup feature was already there in the iOS ver. With the new update , SkyDrive app becomes OneDrive app apart from some bug fixes and performance improvements.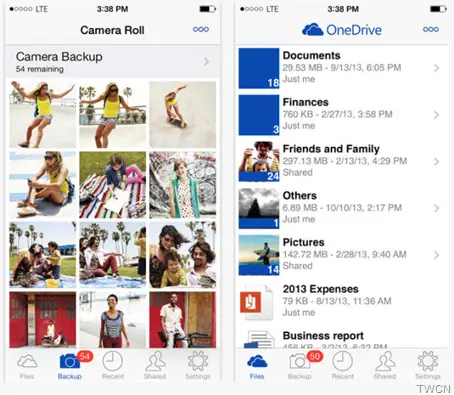 One can get the OneDrive app for iOS from here.
If you are a user of any of these devices and if you don't have the OneDrive app installed yet, give it a try and get started with free cloud storage at OneDrive.com It's a must have app!