OneDrive (previously SkyDrive) advertises itself as 'OneDrive on any device, anytime' – and yes OneDrive has been made available on Windows PCs, Macs, tablets and mobile phones. While OneDrive is built in to the latest version of Windows, it can also be downloaded for older version of Windows. You can download and install OneDrive for your Mac and automatically sync files in your OneDrive folder across all of your devices.
So, be it Windows based tablets, where OneDrive is already built in to the latest version of Windows tablets or iOS based iPads, OneDrive app is available. OneDrive app also available for Android based tablets. And we have been seeing in our earlier posts, continuous improvements have been going on with new features getting added. Similarly in case of mobile phones, OneDrive is already built into Windows Phones. iPhone users can get OneDrive App from App Store. And Android smartphone users can get OneDrive app from Google Play.
OneDrive app for Kindle Fire and Fire phone
OneDrive app is now also available for Kindle Fire and Fire Phone!
Just few days back Office team of Microsoft had released the OneNote app for Kindle Fire and Fire phone users which gave ability to capture, organize, and share notes via OneNote. And now with OneDrive app they can do much more. They can store, view , share their photos, documents right from their phone or tablet. This makes them more productive on the go.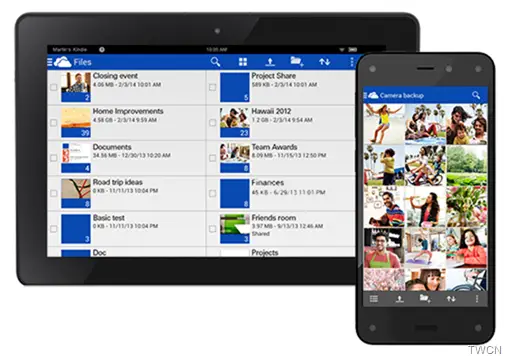 Announcing this, Jason Moore, Group Program Manager, OneDrive expressed his excitement.
"We couldn't be more excited to share this news and hope you are too."
OneDrive is everywhere now, on any device! You can download this OneDrive App from Amazon Appstore.