OneDrive keeps improving! Only last month we had seen OneDrive app for Android and iOS being updated. Now the OneDrive app for Windows Phone gets yet another update. The latest version is 4.2.0.0. Though this update is not a major one, it includes quite good feature updates apart from bug fixes.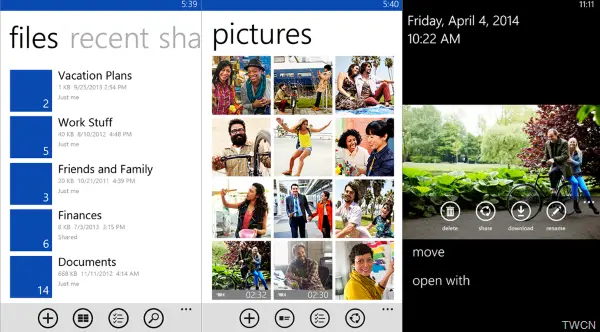 This update works not only with Windows Phone 8.1 and Windows Phone 8, but also on Windows Phone 7.5. This could be one of the last updates for Windows Phone 7.x, as Microsoft had announced that the mainstream support for Windows Phone 7.8 ends September 9, 2014.
Now let's check what's new in this update.
Apart from bug fixes and performance enhancements, this update adds a feature where one can choose where one can download the files and save them on the device. The update also provides a progress page where one can see the status of progress of uploading and downloading.
What's new in OneDrive app for Windows Phone v 4.2
To summarize:
• The ability to download files to your phone and pick where to save them
• A new progress page for uploading and downloading
• Improvements to picking contacts when you share files
• Bug fixes and performance improvements
Check your Windows Phones for the update or get it here.