Since some time, we have been hearing about OneDrive getting ready for Music. Starting today, you can put your personal music collection on OneDrive and access them across your Windows devices with the Xbox music app for free! Just upload all your music files to your new 'Music' folder in OneDrive and these music files will appear in the Xbox Music apps for Windows 8.1, Windows Phone 8.1 as well as on your Xbox 360 and Xbox One.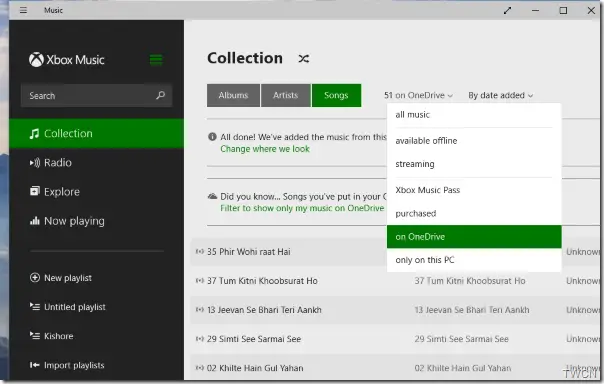 Get extra 100 GB storage on OneDrive
If you have an Xbox Music Pass, you'll get an extra 100 GB of storage on OneDrive for free for storing Music.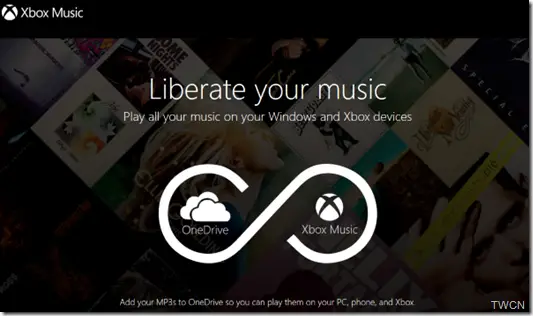 So whether you are at home on Xbox One, or at work on your laptop or in a car using Lumia Smartphone connected via Bluetooth, you can access and listen to your music which you have put on OneDrive. You can even create your playlists combining music songs from OneDrive and songs from your Xbox Music Pass as you have its subscription. The Xbox Music app doesn't differentiate and sees as one music collection.

A point to note for those Windows Phone users who do not have an Xbox Live account and have never used the Xbox Live service before – you'll need to sign up for an Xbox Live account here else music from OneDrive won't show up in the Xbox Music app for Windows Phone 8.1. Announcing this , Microsoft team is already working on a fix to make it a better experience for its users.
You can even listen to your music from OneDrive on the web too. No Xbox Music Pass required… If you are not seeing the new Music folder in OneDrive, use this link .