Scanning multiple documents just became easier for non-enterprise users of Microsoft OneDrive. In good news for all OneDrive users, Microsoft is making its multi-page scanning feature available for everyone. As a result, users with a personal OneDrive account can now easily scan multi-page documents and save them as a single document.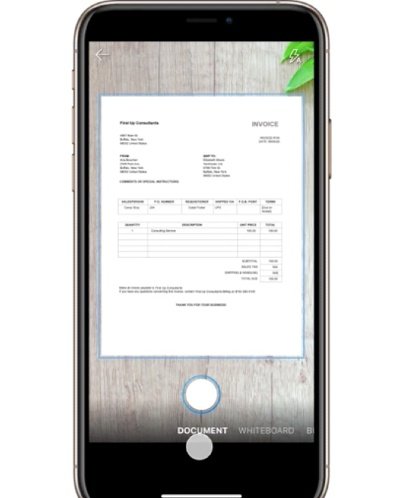 OneDrive multi-page scanning now open
OneDrive users could always scan physical documents. However, scanning multiple documents and digitizing them as a single document is a premium feature that was limited to users with Microsoft 365 subscriptions.
In its recent blog post, Microsoft wrote:
"With so many people now working from home, few of us have access to office equipment like printers and scanners. Scanning documents from home, or outside the office, should be easy."
Microsoft OneDrive scanning: What is it?
Microsoft OneDrive mobile app allows users to scan physical documents, business cards, etc. All they need to do is open the app and touch the camera icon.
Once the scanning part is complete, OneDrive digitizes the image into a PDF file. You can then save, share or mark-up this PDF file with text, pictures, or freehand drawing and writing. Well, scanned files can be accessed using OneDrive from any device.
It also allows users to scan the document, touch the pencil icon, and sign it with your finger. You can save the document and share it with your contacts directly from the OneDrive app.
Some of the applications of OneDrive multi-page scanning feature include scanning old photographs, handwritten schoolwork, drawings and artwork, receipts, whiteboard notes, business cards, among other things.
To ensure the safety of confidential documents, you can always store some of your important documents into OneDrive Personal Vault.
"These files will be protected behind an extra layer of identity verification."
Starting this week, the multi-page scanning is rolling out now and will be available to all OneDrive users. Meanwhile, you will need a OneDrive account. Make sure you have the latest version of the OneDrive app installed on Android (6.5 or higher) or iOS (11.31.5 or higher).
As a result of multi-page scanning, Microsoft OneDrive users can scan a maximum of 10 pages at a time.