Microsoft 365 consumer versions are finally available to general users. A few weeks ago, the software giant announced Microsoft 365 Personal and Family subscriptions. As a result, the company has essentially renamed Office 365 to Microsoft 365. This way, the company has reduced branding confusion to a significant extent, streamlining it even further.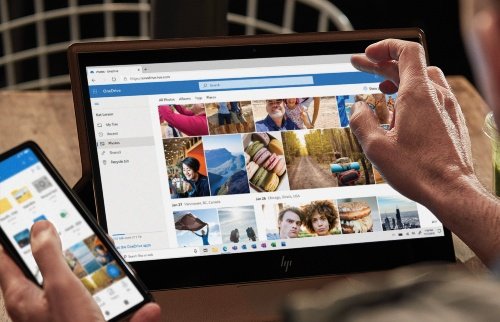 Microsoft 365 Personal and Family subscriptions are essentially Office 365 consumer plans with some additional features. In his recent blog post, Microsoft's Corporate VP of Modern Life, Search & Devices Yusuf Mehdi, wrote:
"As everyone adapts to different and innovative ways of living, working, and organizing, we are here to help in that process."

"Today is just the first step in delivering new features and value that helps us all navigate life."
Microsoft 365 consumer versions have so much to offer in terms of features and integrations of different services that allow individuals and families to connect.
Microsoft 365 Personal and Family subscription rates
Both the Microsoft 365 consumer subscriptions include premium access to apps like Word, Excel, PowerPoint, OneNote, Outlook, Access, Publisher, OneDrive, and Skype, and are compatible with PC, Mac, Android, and iOS platforms.
Some of the Microsoft 365 features include Skype's 'Meet Now,' allowing up to 50 users to connect over a video. The Microsoft Editor assistant, on the other hand, helps users craft professional emails and blog articles. There's a browser extension available for Edge and Chrome.
In addition to providing users with access to certain multitasking and productivity features in Office apps and Outlook, Microsoft has plans to add more features over the coming days.
Two of the noteworthy additions to Microsoft 365 consumer subscriptions happen to be Microsoft Teams consumers app as well as the Microsoft Family Safety app. These two additions, however, are not available at the time of launch.
Microsoft 365 Personal subscription costs $6.99 for a month and $69.99 for a year. Similarly, Microsoft 365 Family subscription costs $9.99 for a month and $99.99 for a year.