Recently OneDrive team had announced that it would be increasing its storage space for free subscribers, Office 365 subscribers, and also reducing the cost for its paid plans, for those who wanted to buy extra storage. Today it announced that it had started rolling out the increased storage – and that one would be able to see the change in his account soon.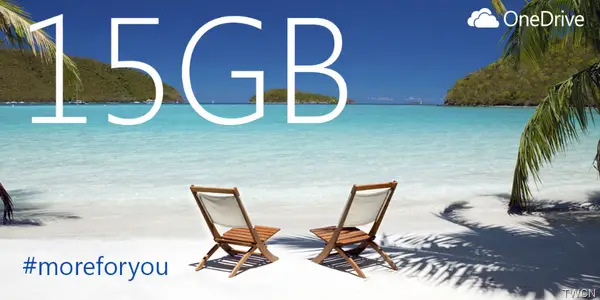 As we write, the OneDrive increased storage space has already started rolling out.
Any existing user with personal OneDrive account will now have 15 GB of Free storage, this was increased from 7GB. So its more than doubled. And any new user too will get 15 GB.
Office 365 Home/Personal/University subscription holders get a massive hike in storage space. Now they get 1 TB of additional OneDrive storage. Earlier it was 20 GB.
Buying additional storage too have become cheaper. Options starts at 100 GB for $1.99 per month.
People using OneDrive for Business now have a 1 TB , earlier it was 25 GB.
Announcing the rollout, Omar Shahine, Group Program Manager, OneDrive.com said that they have added 10 petabytes of capacity to OneDrive to provide all this extra storage. Thanks to Azure!
So if you had 7GB of Free storage earlier, check to see that you have got 15GB now. But for those who earlier had 25 GB of Free storage provided by OneDrive, now their 25 GB space has been split as Free 15 GB + 10 GB as Loyalty Bonus. In effect they haven't got the extra storage.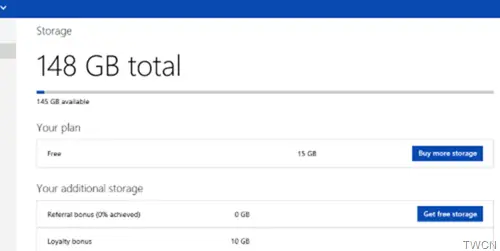 If you have OneDrive at home or at work, check the changes as they may have already been automatically applied to your account. If you don't yet have an account yet, sign up for the free account at OneDrive.com now.