In the recent Patch Tuesday updates, there were a lot of security and other updates for Windows 8.1 and Office in important categories. But along with this, there was an optional update for Windows 8.1

This optional update is named  "Update for Windows 8.1 for x64-based Systems (KB2962409)" and if you follow the links and check details of this Knowledge Base article, you'll see a long list of fixes. As you go through the list, there down among the other  fixes you see this OneDrive update we are talking about.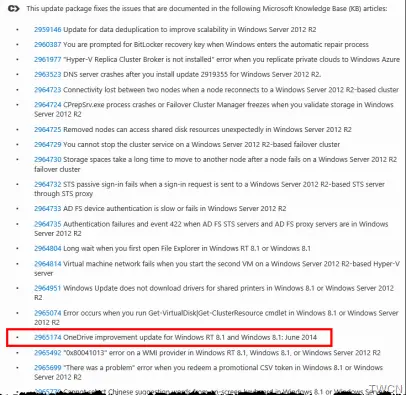 This is the Knowledge Base article KB2965174 titled "OneDrive improvement update for Windows RT 8.1 and Windows 8.1: June 2014" .
The article just mentions that it includes improvements for Microsoft OneDrive in Windows RT 8.1 and Windows 8.1 without elaborating what the improvements are. But once installed, a nice option we can see, is in the OneDrive icon in the Systray – providingoption to Sync and other options.
Earlier OneDrive on Windows 8.1 had only these options

Now after the update we get the following additions:
Go to OneDrive website
Sync
Pause syncing
OneDrive

Storegae

Settings
Help.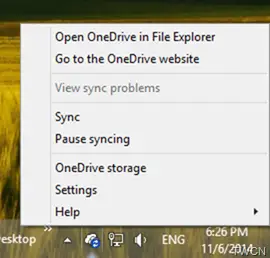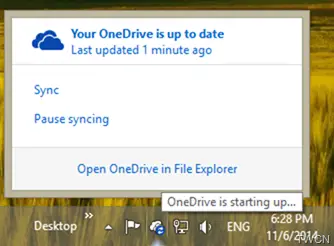 The versions shown are: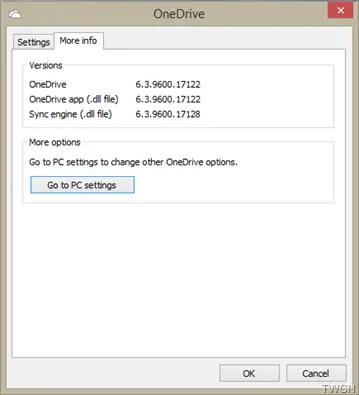 These changes have not yet been blogged on the official OneDrive blog and the KB article too doesn't mention the details.
Install the optional update to get this useful OneDrive update for Windows 8.1. One thing I have noticed is that the Blue Sync icon, sometimes continues to say that 'OneDrive is starting up…', even thoughOneDrive status is Up. Also please note that to get these new updates you must have earlier installed the April Windows 8.1 Update as Microsoft has said that if Windows 8.1 Update is not installed on your computer, future Windows Updates would not be offered to your computer.
UPDATE (24/07/2014):
OneDrive users had some issues after they installed this update as the OneDrive icon in Systray used to show wrong status of 'OneDrive is starting up', even though actually OneDrive status was up to date. This we had mentioned while posting about the update.
Now with the latest Windows Update dated July 22, 2014 which you must have received corrects this issue. The update is "Update for Windows 8.1 for x64-based Systems (KB2980654)" which when you check its details, it shows – "OneDrive reliability update for Windows 8.1 and Windows RT 8.1″.
So installing this update corrects the wrong status icon shown in system tray issue. Please note this corrects only this icon issue, if you are having actual syncing issue this update may not resolve and you might have to try the troubleshooting option.