Microsoft has been working hard on improving its note-taking app OneNote for Windows 10. The software offers a plethora of options and improvements on the previous versions, and now the cloud-based software is in direct competition with the likes of Evernote and Google Docs.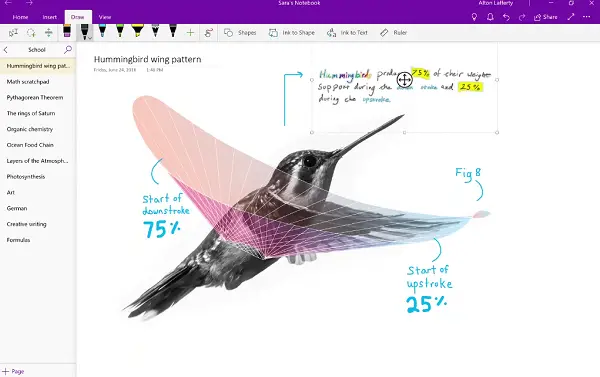 OneNote app replaces OneNote 2016 as the default in Office
Beginning with the launch of Office 2019 later this year, OneNote for Windows 10 will replace OneNote 2016 as the default OneNote experience for both Office 365 and Office 2019.
Microsoft, led by cloud computing evangelist Satya Nadella, is on a charge in the cloud computing space and is vying to become the number one player in the market – much like they have done in the past with Windows.
Microsoft insists that there are significant improvements under the hood of the software including a new and improved sync system – this was vital as they try to catch Google and Evernote who currently lead a market that is expected to grow exponentially. All further development will take on OneNote for Windows 10.
While we're no longer adding new features to OneNote 2016, it'll still be there if you need it. OneNote 2016 is optionally available for anyone with Office 365 or Office 2019, but it will no longer be installed by default. If you currently use OneNote 2016, you won't notice any changes when you update to Office 2019.
The app is now going to work across platforms and allows you to take your work across many different devices for maximum portability. OneNote for Windows 10 has taken all of the best parts of the previous versions and joined them now into one piece of software to use across all of your devices.
The software itself is amazingly intuitive and easier to use than some of its competing products. Microsoft has done a good job of delivering the productivity software that will be used widely by those who will appreciate the ability to use it across all of their devices. The software is well designed and will certainly become a favorite for those who need to be able to make notes and take them across many different devices and be available at all times of the day on any device. Microsoft has created a market leader, and it will be interesting to see how their opponents react.
For more information about the new features, please read this reference on the Microsoft.
Also read: Difference between OneNote and OneNote 2016.