Although I started using OneNote just recently, the service, completes 10 years of its existence this month. Yes, OneNote was released in November 2003 but till date, is only seen as a new addition to the Office Productivity suite. Clearly, it's the lack of knowledge about note-taking app that holds back users from trying it.
Ever since its official launch, Microsoft has expanded the reach of the service to other popular platforms, including iOS, Android, Windows Phone and Windows 8. This, has managed to expand the user base of OneNote app.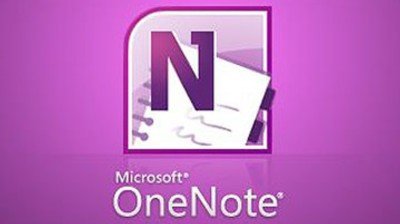 David Rasmussen, Partner Group Program Manager of OneNote writes on the Office News Blog,
This month OneNote celebrates 10 years of helping users capture notes at home, school, work and anywhere in between. In that time, OneNote has grown and added features for managing everything from recipe collections, to class notes, to projects and events — across phones and tablets, as well as the PC.
OneNote celebrates 10 years
To mark the occasion (10th anniversary) with celebration, Microsoft is launching the One Notable Decade campaign in an effort to raise awareness of the powerful software. The company has uploaded some new promotional videos on its Office News Blog showing how some people use the application in their daily lives.
Writing The Conjuring: The Hayes Brothers
The first video is about the writers for the hit summer horror film The Conjuring – Chad and Carey Hayes. In the video you will watch them talking about using the OneNote app to work remotely even if they are not together in a single place to write a script. They can share notes and discussions on their script projects via OneNote app.
http://www.youtube.com/watch?feature=player_embedded&v=gMAuwE3O1e0
Calling the plays: Joe Block
The video features Joe Block, a baseball announcer for the Milwaukee Brewers using OneNote as a cheat sheet with a stylus and Surface tablet for keeping a track of all information and stats that he needs about the players and teams for planning his game.
http://www.youtube.com/watch?feature=player_embedded&v=YSH6gOt5dEw
Planning a wedding: Ambir and George
The video features an in-love couple, Ambir and George using OneNote to plan their wedding though they are miles apart.
http://www.youtube.com/watch?feature=player_embedded&v=nw1WTa9vvO4
Source – Office News Blog.