Microsoft recently announced OneNote for Teachers, a web-based portal for teachers were educators and teachers can learn about OneNote, its features, and how best to use it in their profession. The website guides how to create digital notebooks that support academic standards, platform-neutral across various disciplines.
OneNote for Teachers & Education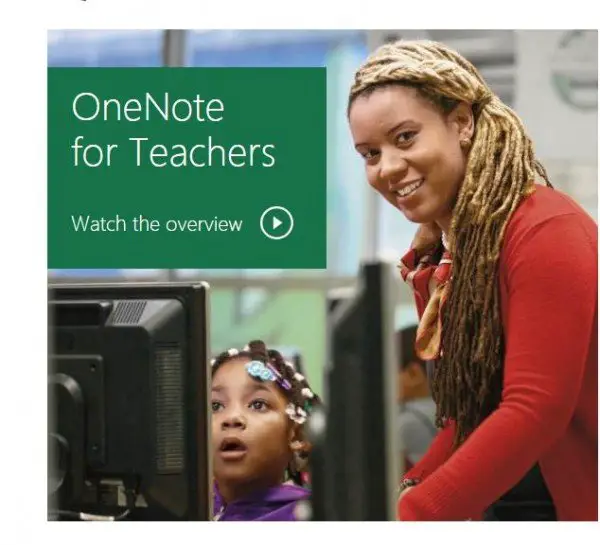 OneNote for Teachers works well across content areas and different grade levels. It also provides an idea for research, information management, communication, journaling, collaboration, etc.
The portal focus on learning, staying organized, delivering curriculum, enhancing productivity collaborating in the classroom with OneNote Class Notebook Creator. Student work and teacher feedback are exchanged automatically in one place virtually anytime, anywhere.
It teaches how one can eliminate the use of paper by replacing printouts on paper with printouts to OneNote. It organizes every lesson, handout, and assignment in a flexible shared notebook structure, combines the creative power of digital ink to deliver the most natural digital educational experiences possible.
There are several reasons you may want to use the Windows OneNote app in class & schools.
Microsoft OneNote is a great application that allows the user to carry a digital notebook for keeping track of important things in their like to-do-list, a clip from the web, draw and sketch ideas. The application also helps the user organize their home or office on the go.
The features of OneNote are:
It allows making lists, quickly write to-do lists with checkboxes.
Users can use their device's pen to add ink to your notes.
Users can insert pictures taken from the device's camera and search the text in images.
Provide option to share to OneNote feature which allows sending a text, links, images, and more to OneNote from other apps using the Share Charm.
With the inbuilt search feature, it lets the user search for notes.
The customize formatting helps to style your notes with tables, bullets, colors, and more.
The OneNote for Teachers website is built on the SharePoint app and is powered by the Azure cloud. Microsoft has also introduced OneNote Staff Notebook for Education.
If you are new to OneNote, go ahead and download the application for free play with it and share your valuable feedback with us.