The community of volunteers who develop and promote OpenOffice.org, the leading free office software, announced a major change in the project's structure. They have launched an independent foundation called "The Document Foundation".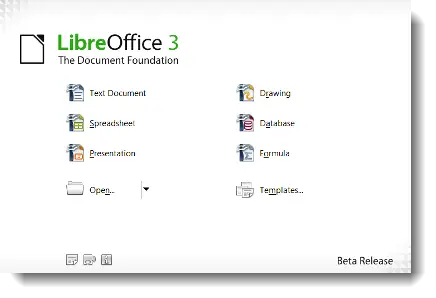 "Our mission is to facilitate the evolution of the OpenOffice.org Community into a new open, independent, and meritocratic organizational structure within the next few months. An independent Foundation is a better match to the values of our contributors, users, and supporters, and will enable a more effective, efficient, transparent, and inclusive Community. We will protect past investments by building on the solid achievements of our first decade, encourage wide participation in the Community, and co-ordinate activity across the Community."
After ten years' successful growth with Sun Microsystems as founding and principal sponsor, the project launched an independent foundation called "The Document Foundation", to fulfil the promise of independence written in the original charter
Oracle, who acquired OpenOffice.org assets as a result of its acquisition of Sun Microsystems, has been invited to become a member of the new Foundation, and donate the brand the community has grown during the past ten years. Pending this decision, the brand "LibreOffice" has been chosen for the software going forward.
The Document Foundation is the result of a collective effort by leading independent members of the former OpenOffice.org community, including several project leads and key members of the Community Council.

The Document Foundation will be the home of LibreOffice, the next evolution of the world's leading free office suite.
OpenOffice is a free open source alternative to Microsoft Office Suite.