The first developer version of the Opera browser, Opera 17 Developer has finally been released with a few bug fixes and a handful of new features. Downloadable from the Opera Desktop Team website this developer stream brings several requested features to the browser. The company has also clarified in the official blog post about the readily available features and those which are disabled for now.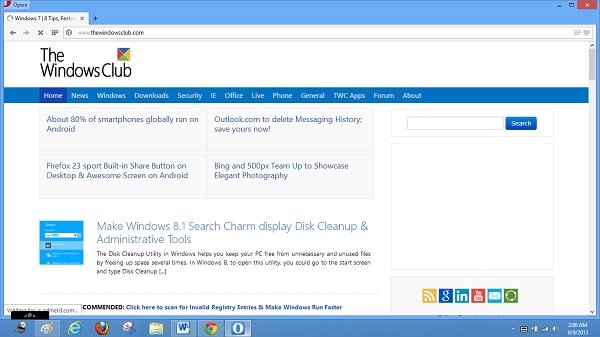 Opera 17 Developer
The company explained saying, "This stream is our bleeding edge development; features will be piloted, and may be shelved, taken back to the drawing board, or taken forward to the Opera Next stream – feature complete, but potentially buggy."
New Features Added in Opera 17
More startup options: Users can now have more options to select for Start Up. They can select a specific set of pages, previous session or the speed dial.
Start up mode option – yes, more options! You can pick one of: last session, speed dial, set of pages
Pin the tabs – You can now pin the tabs in your browser with just a single right-click
Extension APIs – New Application Programming Interface giving access to more features and data, like bookmarks, commands, omnibox, or web navigation
Customized searches – You can now customize your searches in Opera browser by adding a single letter shortcuts for most used searches.
There are few more features current disabled by the company, as mentioned in their official blogpost. These turned off features include:
Theme support where users can download different themes for their browser
Camera/mic support reinstating the getUserMedia fun for users
HiDPI Support delivering the better pixels experience for users running hi-resolutions on small screens. Promising the Linux support soon, company has currently released Opera 17 developer channel only for Mac and Windows.
In the next release, Opera plans to focus improved tabs handling like vertical tabs, visual tabs, tab cycler, move tabs between windows, quick access bar, synchronization and further bookmarks enhancements.