Opera has launched a social initiative in India, where it has pledged to donate INR 5 for every Opera Mini browser downloaded, during the next three months. This initiative has been named "Smile with Opera Mini" and has been launched in association with Smile Foundation.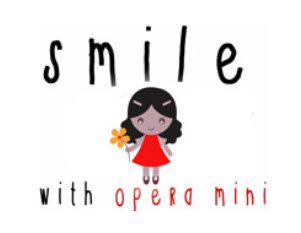 Opera will donate an amount of Rs. 5 for every download of the Opera Mini mobile browser from this microsite. The proceeds will go towards helping underprivileged children in India, to receive basic school education. Opera Software has pledged a total of Rs. 50 Lakhs for the cause.
How does it work?
If you are not using Opera Mini, download it start your first contribution of Rs.5. If you are already using Opera Mini, simply join the campaign. You will be required to give your mail ID, accept the terms and click "Join". You will receive an email containing a link to your profile on the campaign page. You can also invite your social friends. Your page will also let you track and share your contribution.
A nice way to popularize one's browsers and extend a helping hand to a social cause.